Wesleyan Thinks Big Dec. 8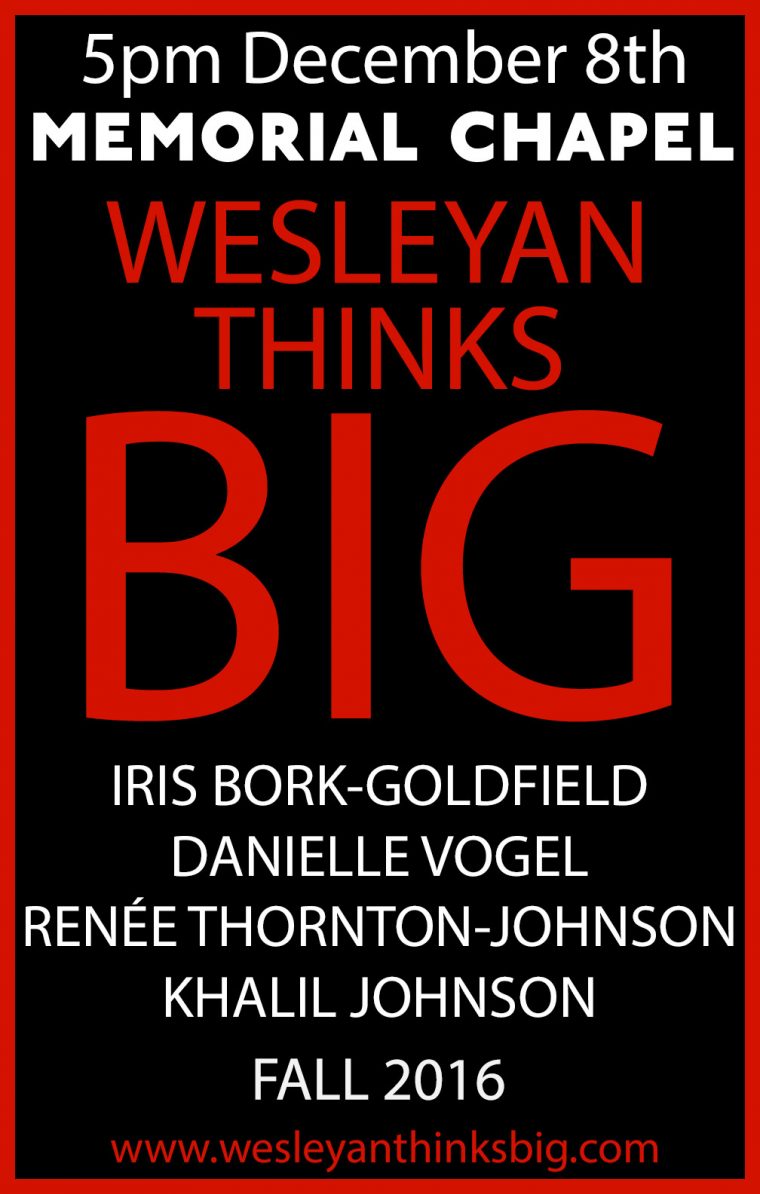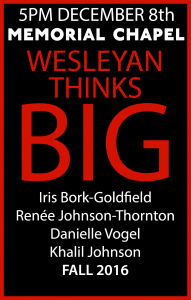 On Dec. 8, Wesleyan will hold Wesleyan Thinks Big, a biannual TED-talk style event featuring Wesleyan faculty and administrators giving 10-minute speeches on an experience, a personal passion, an existential question or another topic of their choosing. The event will take place at 5 p.m. in Memorial Chapel.
This year's event is being coordinated by Catherine Wulff '18, with help from Rachel Godfrey '19 and Kaiyana Cervera '19.
"Wesleyan Thinks Big is a way to bring the community together outside of the classroom, by shedding light on the strength of personal testimony and human connection," said Wulff. "Our main goal is for the audience to leave energized and hopeful."
Wesleyan Thinks Big will feature:
Iris Bork-Goldfield, adjunct professor of German studies and chair of the German Studies Department: "Thank you for Smoking. The Unintended Consequences of Lucky Strikes;"
Danielle Vogel, visiting assistant professor of creative writing in English: "Narrative & Nest;"
Renee Johnson-Thornton, dean for the Class of 2018: "How to Excel in College by Cultivating Membership in a Community of Practice;" and
Khalil Johnson, assistant professor of African American studies: "Settler Colonial Blues: Musings from the Margins of Black and Indigenous History."