In the seventh of this continuing series, Sara McCrea '21, a College of Letters major from Boulder, Colo., reviews alumni books and offers a selection for those in search of knowledge, insight, and inspiration. The volumes, sent to us by alumni, are forwarded to Olin Library as donations to the University's collection and made available to the Wesleyan community.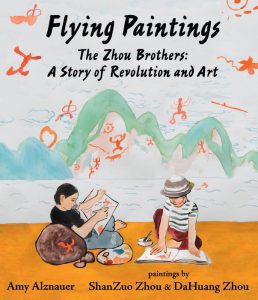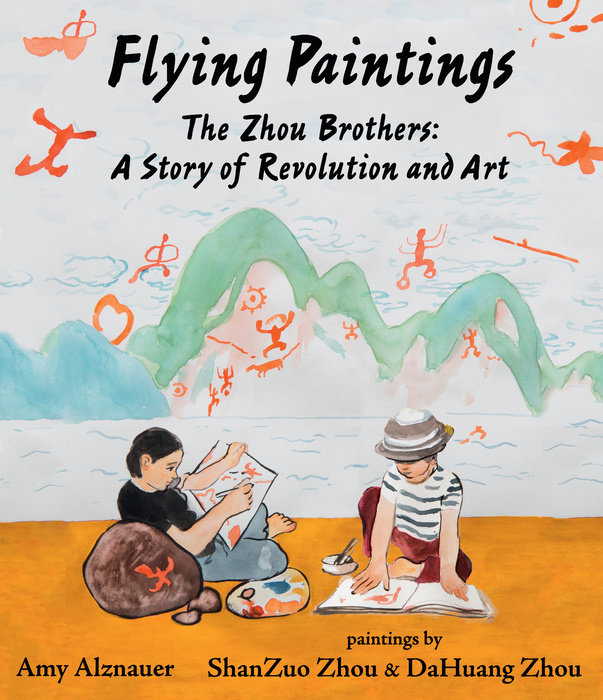 Amy Alznauer '92, Flying Paintings: The Zhou Brothers: a Story of Revolution and Art (Candlewick Press, 2020)
When Shaoli and Shaoning Zhou are growing up and first learning to paint, their grandmother Po Po tells them, "To become an artist, you must possess the highest spirit." But when officials from Mao's republic come to the Zhou family bookstore and burn all of the art and writing they can find, this high spirit of the Zhous' is strictly regulated, and the brothers can no longer paint freely. It is in this authoritarian political reality that the brothers learn that art can both be beautiful and have terrible consequences, as can the practices of resistance and perseverance. Through a fictionalized depiction of the trials and triumphs that the real-life Zhou brothers faced on their path to becoming art studio owners in Bridgeport, Chicago, author Amy Alznauer crafts an inspiring story for all ages about the importance of collaboration and fighting for artistic freedom. With beautiful illustrations from ShanZuo Zhou and DaHuang Zhou themselves, The Zhou Brothers features and celebrates art that, in its ability to fly off the page, surely exemplifies the highest spirit.