TESOL Class Helps Tutor Syrian Refugees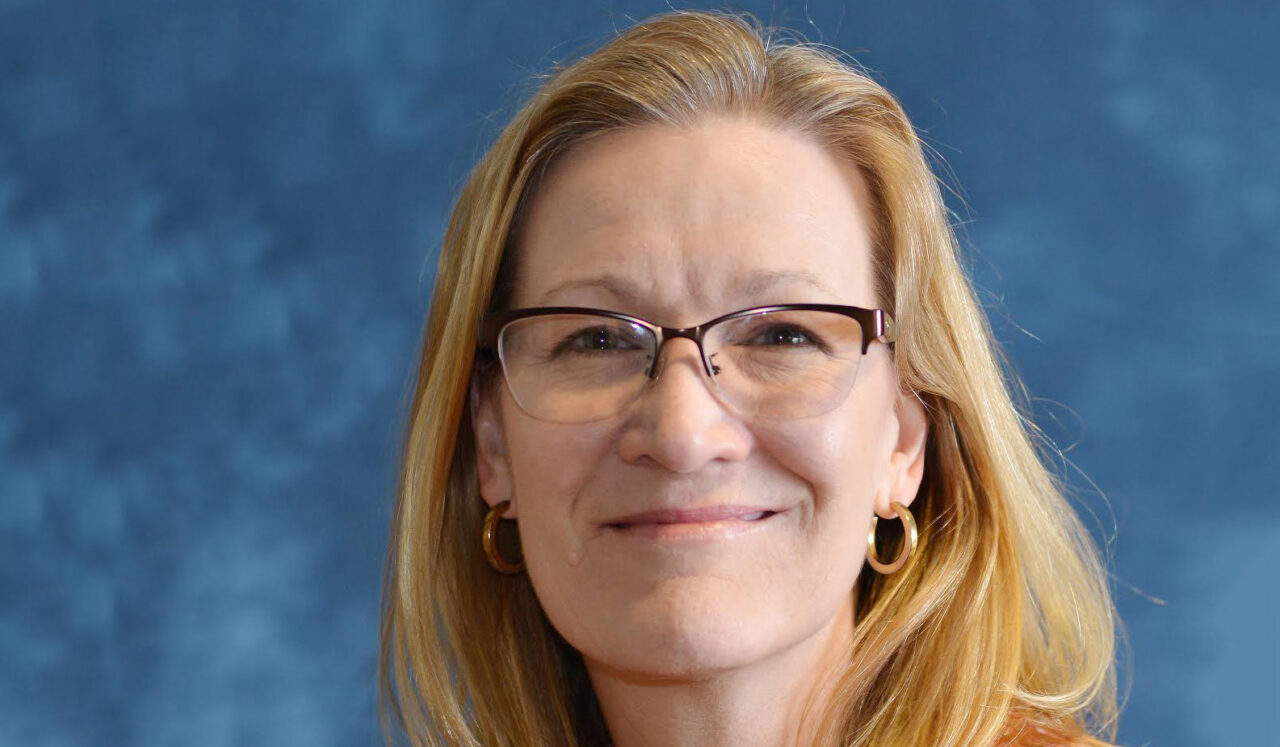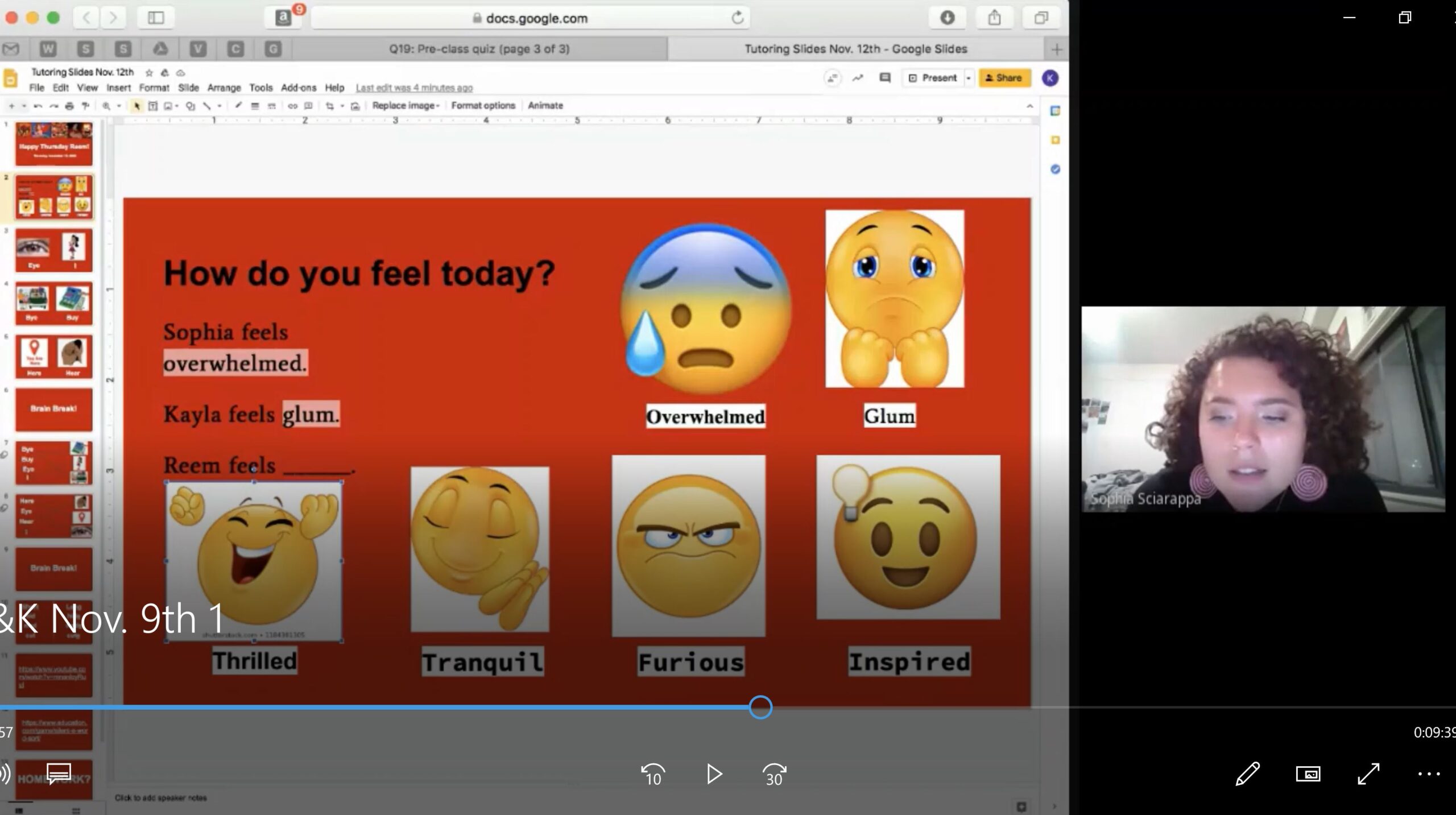 Khaled, a child who recently came to the US from Syria, logs on to every English language tutoring session with Ben Levin '23 with his face as close to the camera as possible, sporting a huge smile.
"What's up BRO!" Khaled says each time.
"Khaled is a sweet, energetic, and enthusiastic eight-year-old who uses his bed as a bouncing-off spot for both his ideas and his body," said Levin, Khaled's tutor through Elizabeth Ann Hepford's TESOL (Teaching English to Speakers of Other Languages) class, held in Fall 2021.
Levin had worked with children in a camp setting, but hadn't had any official tutoring experience. "I was curious to see how my experiences and acquired knowledge would translate to tutoring a non-native English speaker over Zoom," Levin said.
He described the work as exciting, rewarding, and chaotic – and everything he hoped it would be. "While there have been challenges, I have achieved my goal for the course: working with Khaled has most certainly challenged my previous understanding of working with kids and allowed me to expand my skill set," Levin said.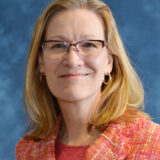 Levin and Khalid's partnership was part of a service-learning project between Hepford's class and SAWA, an organization that supports refugee resettlement in central Connecticut. The students in Hepford's classes provided close to 300 hours of online tutoring for 14 children ages 5 to 12 who were refugees from the conflict in Syria.
"Wesleyan students were looking at theories of language acquisition and the theories and best practices for teaching language learners. My class was able to learn what worked and what didn't with a particular child," Hepford said.
Back in 2020, Hepford, assistant professor of the practice in TESOL and education studies, was looking for a good way to help the students in her TESOL classes get practical experience. Anna Shusterman, associate professor of psychology and co-chair of the College of Education Studies, had recently co-founded SAWA, and knew of one particular group of children who had recently arrived from Syria that were struggling in school.
"We were seeing that the kids were really having trouble with virtual schooling … we were afraid that they were going to backslide between summer and the start of school in the Fall," Shusterman said.
Hepford had worked with refugees while living in Arizona and was energized by the idea of doing so again. "(Working with refugees) was one of the best experiences that I've ever had. The refugees were so excited to be there, so excited about being in the United States. They really wanted to learn," Hepford said. "When I found out about these particular students and the struggles they were having in school, my heart bled for them. I really wanted to help them."
Hepford was careful to extend her course offerings beyond the traditional readings of an education studies class. "This first thing we did was read about refugee experiences, specifically Syrian refugee experiences, trying to give them a feel for what their students might have been going through," Hepford said.
Hepford even outlined what kind of subjects could be topics of discussion. "Simply discussing family could be really difficult for some students because some of their family members may not have made it, so you have to be delicate," Hepford said.
The fundamental goal of the tutoring session for younger participants was to improve basic vocabulary, enabling them to play with other children in English. "The goal is to build their confidence," Hepford said.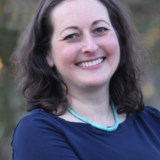 Acquiring English quickly doesn't just give the children better opportunities in school, but it also plays a vital role in their family's assimilation. "For all of these families, the kids are the linchpins. They become the interpreters and the navigators for their families. It is important for them to learn English," Shusterman said.
For some Wesleyan students, tutoring was just part of a class requirement. For most, however, meeting with the children became an important part of their time at Wesleyan. They became invested in the children's success and in some cases took on a broader mentorship role.
"One student wanted to keep meeting with their students after the class ended. The student was really struggling and his tutor worked so hard with him. They came up with all of the alternative ways to do assignments. They became really close," Hepford said.
"Having a one-on-one connection with a student is extremely important to me because I feel like I am able to help a student more through that connection and I also believe through these types of interactions the instructor/teacher is also able to learn a lot from the student," said Alexis Campbell '22.
Each week students in Hepford's course submitted tutoring reports to share their experiences working with the children. They wrote about small victories, like improvement in vocabulary or newly found ease completing an assignment. The students also wrote about instances where the children confessed that they had been made fun of. "They shared a lot of personal information," Hepford said.
The program was such a success that Hepford plans to continue her partnership with SAWA, including assisting a family in Ohio. "Online tutoring allows us to extend beyond Connecticut, which is nice. We will probably go back to some in-person tutoring as well," Hepford said.
Hepford's students became invested in the children's lives, celebrating their victories at school and talking them through their concerns. There is a sneaky side to service-learning projects like this one, beyond the academics: "This can be fun and joyful," Shusterman said.
NOTE: Hepford's TESOL classes will not be offered this coming semester. Any students interested in participating in the Wesleyan ELL (English Language Learners) Tutoring program, should email  ellwesleyan@gmail.com.