Comedian Ekperigin '05 Shines in New Netflix Comedy Special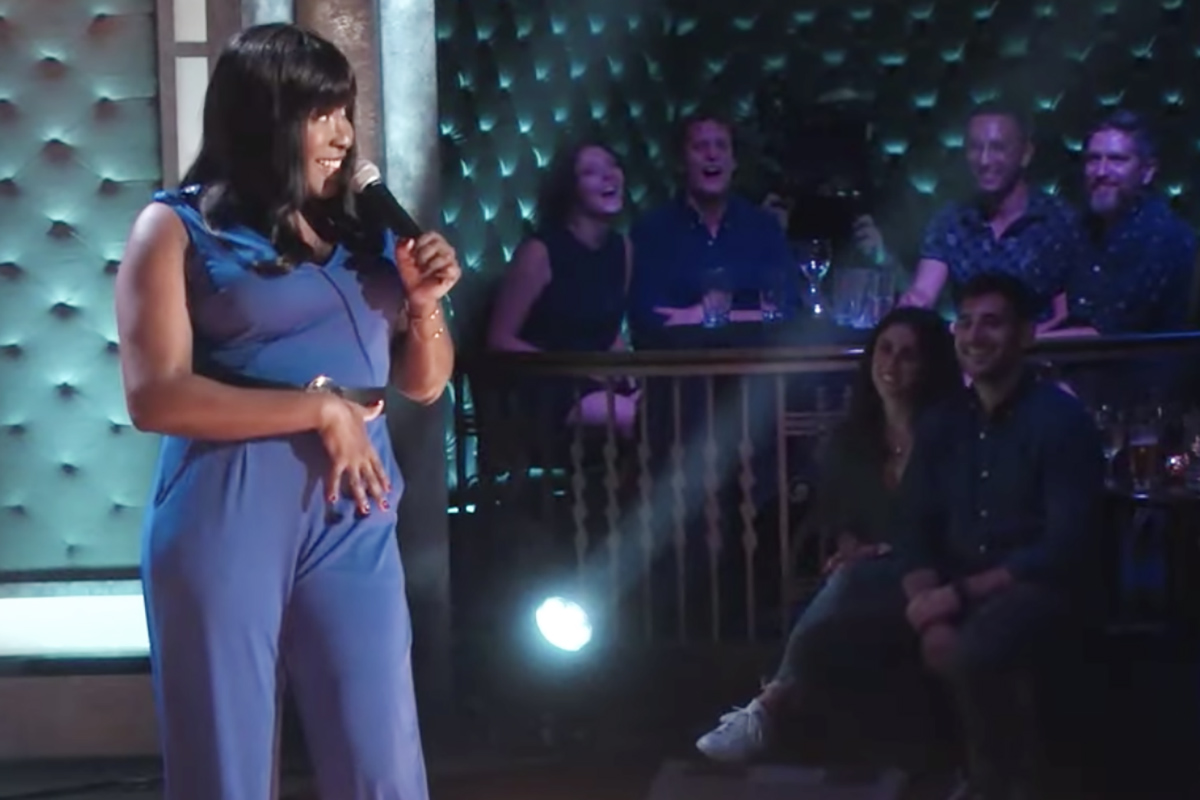 One of the first times Naomi Ekperigin '05 got laughs in public, it was during a 10-minute stand-up set at WestCo during her sophomore year at Wesleyan.
"Obviously I did a lot of stuff about school. I was born and raised in New York City, the home of the Comedy Cellar, but it took me going to Middletown, Connecticut to feel confident and comfortable enough to give it a try," she said.
With a new Netflix special under her belt, appearances on Late Night with Seth Meyers, Two Dope Queens on HBO, and film roles alongside Jennifer Garner, Kevin Hart, and Mark Wahlberg, Ekperigin is carving out a niche in the comedy world.
The New York Times said Ekperigin's half-hour set in the Netflix special "The Standups," released in late December, was a "delight." "Naomi Ekperigin is a natural — a comic that can make you laugh at just about anything: summing up Nancy Meyers movies, vaccines, clichés (why L.A. sucks), the way she says "OK." … she even has two different jokes about the color beige that earn laughs," wrote Times critic Jason Zinoman. The Times extolled Ekperigin's appearance as "the best Netflix debut of 2021."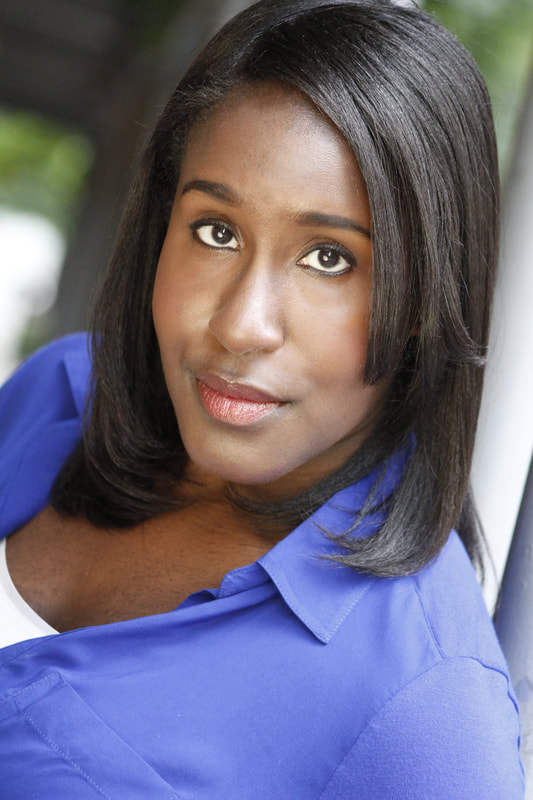 Ekperigin did have a moment of panic when she got the gig – the pandemic made it hard to hone the material on stage the way she ordinarily would. "I had some material from the before times and also some things I'd come up with over the previous year. I just ran around L.A. and New York practicing it, tightening it, getting it in shape," she said.
But on the day of performances – two tapings in front of a friendly audience at the Edison Ballroom in New York City – balancing about 90 percent scripted material and 10 percent improvisation, Ekperigin killed it.
"I definitely want this to be a stepping stone to performing on larger stages. The exciting thing about the Netflix opportunity is that it is going to play in 80 countries. That's wild. If I could go on tour in Australia or England, and develop a bit of an audience there, that would be heavenly," Ekperigin said.
Ekperigin wasn't, by her own definition, a show biz kid when she got to Wesleyan. She didn't act in her high school play. It was in the University's fertile atmosphere that Ekperigin, a film and English major, began to find her voice. "It wasn't until I got to college that I started to feel like, oh, maybe I'm funny. Maybe this is something I want to do," she said.
During New Student Orientation, she watched students go on stage in front of their peers and for a few minutes tell their stories – what made them decide to come to Wesleyan, stories about their backgrounds, their experiences. She was smitten. "I remember seeing this and I loved it. I was like, OK, this is the place for me," she said.
Ekperigin auditioned for Gag Reflex, a popular campus improv company, and got a callback on her first shot. "I actually had fun doing it although I don't think I knew what I was doing. But I got the callback, which boosted my ego. My sophomore year, I tried out again and I made it," she said.
That started a run of performing all across campus with people who shared her comic sensibilities. They got each other's references and grew up watching the same stuff. Working together led to long-lasting friendships. "I was in a stage production of the musical episode of "Buffy the Vampire Slayer" at the '92 Theater. What were we doing? We were doing whatever we wanted, and it was wonderful," Ekperigin said.
When she left Wesleyan, Ekperigin had a notion that a career in comedy wasn't out of reach, but she didn't know how to begin. She took a safe day job at an art magazine and started taking improv classes, writing, and honing her standup act back in 2008. Like most artists, she pieced together a living between her day job, writing and stand-up and the occasional acting gig. "But if I hadn't gotten laid off (from the magazine) in 2013, I am not sure I would've gone all-in on my creative dreams," she said.
Her overnight success story was seven years in the making.
Ekperigin decided early on in her career that creating topical comedy was not going to be a good fit. "By the time you actually got up and did it The Daily Show had already covered it. That wasn't going to be where I flourished. So, for me, it has always been personal stuff. It is my experiences dating in New York as a black woman, or working in corporate environments, and being in long-term relationships," she said.
In her early years in comedy, Ekperigin rejected the idea of carrying a notebook and writing down her life – "that looked pretentious," she said. But now that she has honed a more personal brand of comedy, the notebook is never far from her side. "I learned that it's always the stuff you think is the worst, most unattractive thing you could do, that ends up connecting with an audience. You make yourself vulnerable and then afterward people will approach you and say, I've done that too, you're not crazy. That's a really nice feeling," she said.
Now based in Los Angeles, Ekperigin hopes her Netflix special will lead to other opportunities. "I want to be top of mind. I want to be on the list of the women you want when you are looking for someone who can bring the funny," Ekperigin said.