Wesleyan Students Flock to Fall Involvement Fair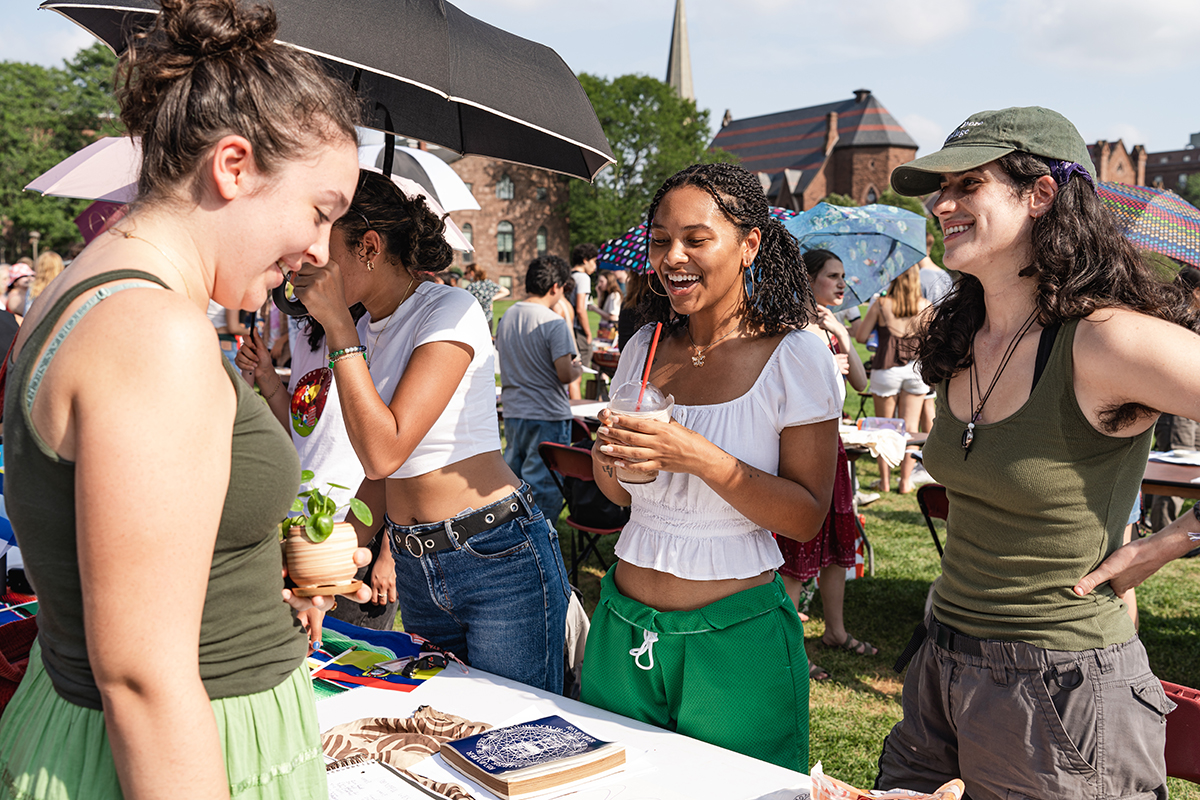 There are not many places a student could go to find out about the birding scene on campus, hear about where to go to learn improv comedy, find their fellow student investors, or work to expand reproductive rights. The Student Involvement Fair on Sept. 8 on Huss Lawn was just the place to seek out each of these interests and their accompanying communities, or just try your hand at a game of chess with the chess club.
To accompany the many academic events available each semester, Wesleyan is home to over 300 student-run groups, clubs, organizations, and activities. Students have every opportunity to explore their various interests, with clubs focused on academics, civic engagement, club sports, community service, media and publication, performance, personal identity, religious affiliation, and more.
Getting involved on campus gives students the chance to take chances, meet new people, help their community, and take a break from the sometimes mentally exhausting course work that fills their day-to-day life. A college experience can be shaped in part by a student's out-of-class work as much as a student's in-class effort.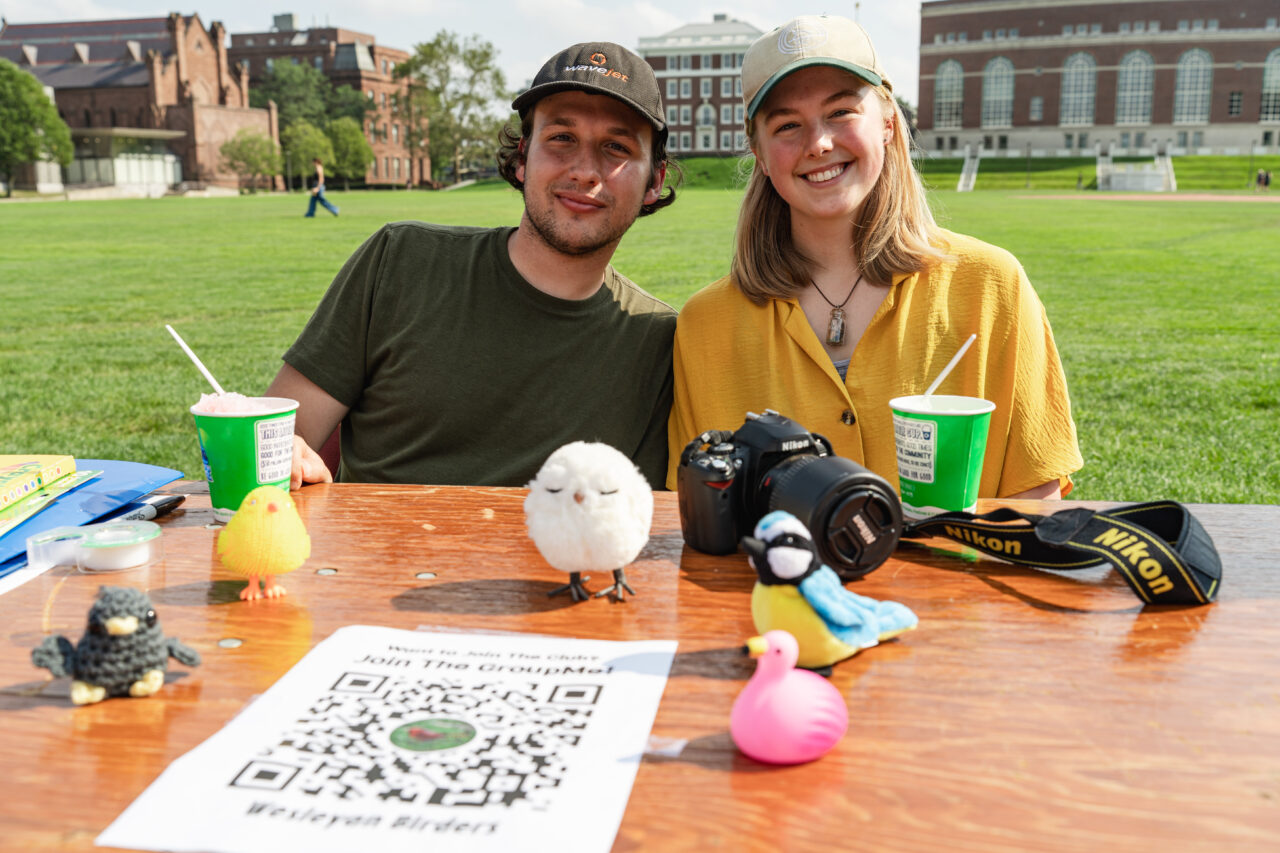 "As someone who had a really hard time adjusting to Wesleyan, being able to experience different groups and see people get excited about different things makes it much easier to feel like you're involved in a community and you're not just an individual at a school," said Kai Tripician '24, founder of the Wesleyan Birders Club. He said he sometimes joins the email list of other clubs he doesn't attend to hear about what other people are excited about because it makes him more well-rounded.
Tripician, whose favorite bird is an American Crow, founded the club two years ago to meet new people and had over 100 interested students sign up to join. The club hosts weekly or biweekly birding walks, avian photography contests, and maintains an active Instagram account to keep Wesleyan students apprised of the campus birding goings-on.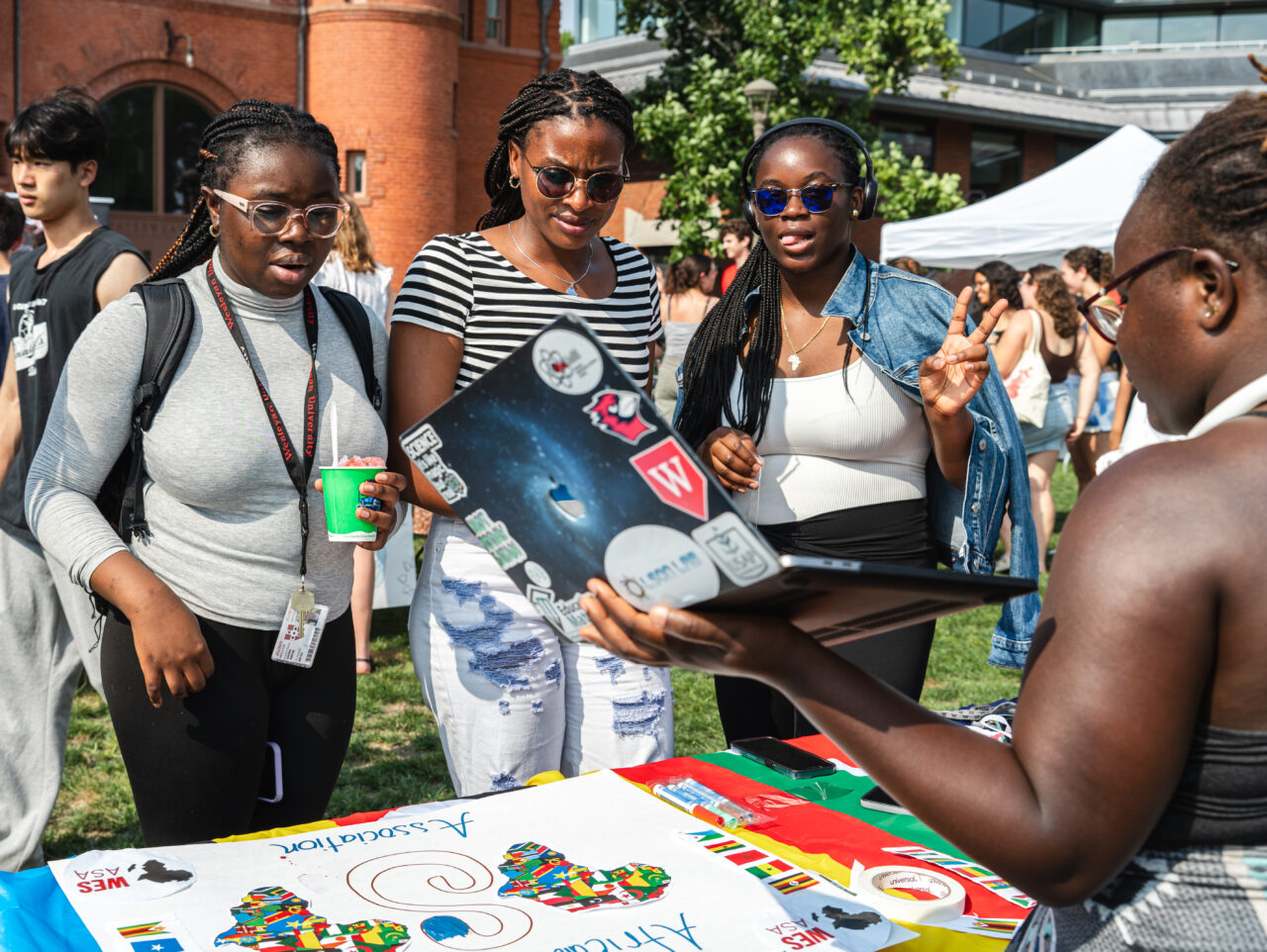 Constance Hirwa '25, a Neuroscience and Behavior and psychology double-major, said her involvement with the African Students Association "really helped me reconnect with my culture back home and also connect with so many other African, Caribbean and African American students."
Hirwa, co-president of the ASA, said the organization aims to be a place for students of African descent to come together to play games, enjoy food from different cultures, find resources for African students, and share their culture with students from other backgrounds at events. She said the club contributes "100 percent" to her feeling of belonging on Wesleyan's campus.
"It can be very easy to get lost in this country, no offense to anyone, but being able to reconnect with myself, reconnect with people of the same identity is really helpful for me," Hirwa said.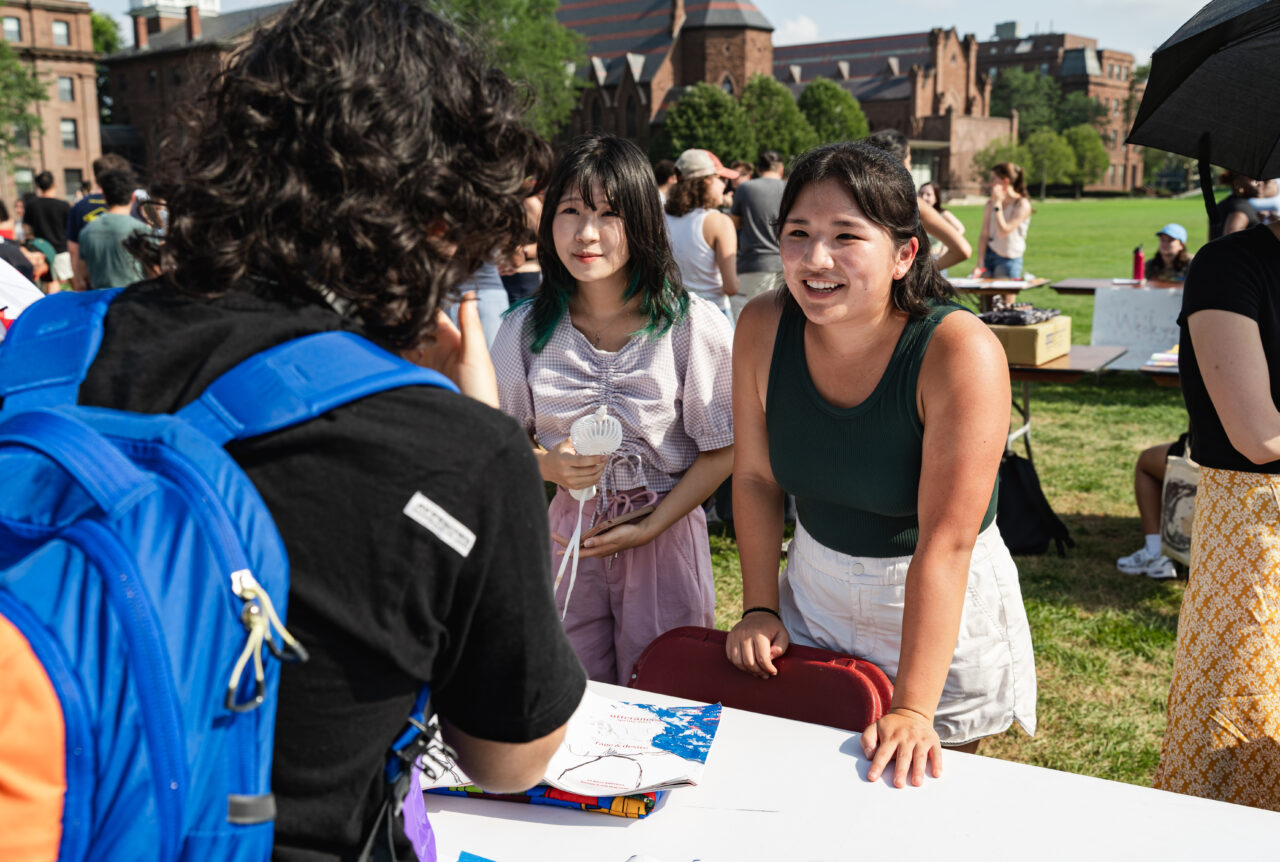 Allie Pae '25, who was representing the Asian American Studies Working Group at the Involvement Fair, highlighted that identity-based clubs like hers can be places for students to find space where people look like them. Pae said the club hosts workshops to help build the Asian American political community on campus.
"It's super important to find spaces where you can build community with other people who like look like you and have the same background as you," Pae said. "And to be able to share and find community within those shared experiences."
While some clubs make on-campus impact through their community-building, others take steps to help alter the world around Wesleyan too. The Wesleyan Reproductive Advocacy & Legislation is dedicated to support the reproductive justice movement through on and off-campus outreach.
"There are a lot of really strong-willed leaders at Wesleyan who are really into taking initiative and working for the community," Sita McGuire '25, one of the clubs' coordinators, said.
Many of those student leaders were present and active at this year's Involvement Fair—answering questions from new students, keeping track of the sign-up sheets, and flagging down prospective club-goers. It was a lively afternoon full of color and with a buzz of excitement to match. The Involvement Fair is a microcosm of Wesleyan—full of active and engaged students sharing their passions and their ideas with one another.