Plug in those earbuds, crank those dials, and tune into some of the many podcasts written, produced, and hosted by Wesleyan alumni. These are the best of Wes!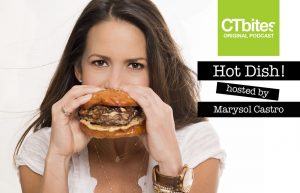 Marysol Castro '96, broadcast journalist and New York Mets PA announcer, is the host of CTbites Hot Dish! (2020). The podcast, now with 13 episodes, sizzles with Connecticut chefs, farmers, bartenders, food writers, and local food activists. Guests have included Food Network Star winner Chef Christian Petroni, Connecticut Chef of the Year Tyler Anderson, and Westport Farmers Market Director Lori Cochran.
Adam Peltzman '96 and Koyalee Chanda '96 are co-writers of the six-episode scripted comedy for kids titled This Podcast Has Fleas (2017). Fleas features rivals Jones the cat and Waffles the dog, who are each creating their own podcast. They're joined by other household pet characters Benny the gerbil and Mr. Glub the goldfish. In each episode, Jones and Waffles navigate a daily drama, such as a chaotic sleepover party, a trip to the vet, and the dreaded cone of shame. Read more in this past News @ Wesleyan article.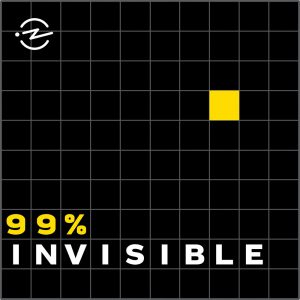 Avery Trufelman '13 is a host and producer of three podcasts:
99% Invisible (2020), now at 385 episodes and counting, is about all the thought that goes into the things we don't think about—the unnoticed architecture and design that shape our world. Trufelman serves as a producer of the show, which has more than 400 million downloads.
Articles of Interest (2019), a seven-episode podcast based off 99% Invisible, investigates the stories behind many clothing styles. Hosted by Trufelman, the show addresses punk style, blue jeans, kids' clothing, fake pockets, Hawaiian shirts, and more.