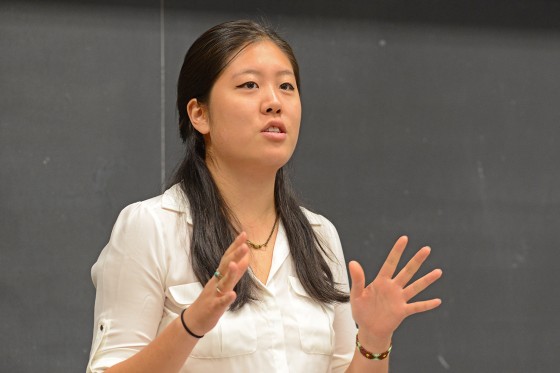 +-*Eleven Mellon Mays Undergraduate Fellows delivered brief research proposal presentations July 23 in Fisk Hall. The fellows, six from Wesleyan and five from Queens College, City University of New York, spent the past two months developing their research projects with the assistance of their peers, Wesleyan faculty and Wesleyan librarians.
The Mellon Mays Undergraduate Fellowship Program provides minority students and others with a demonstrated commitment to eradicating racial disparities, with support to pursue graduate degrees in the arts and sciences.
Research topics range from deconstructing African feminism to the role of political theater for a post-combat audience to trauma in Japan caused by the Atomic Bomb.