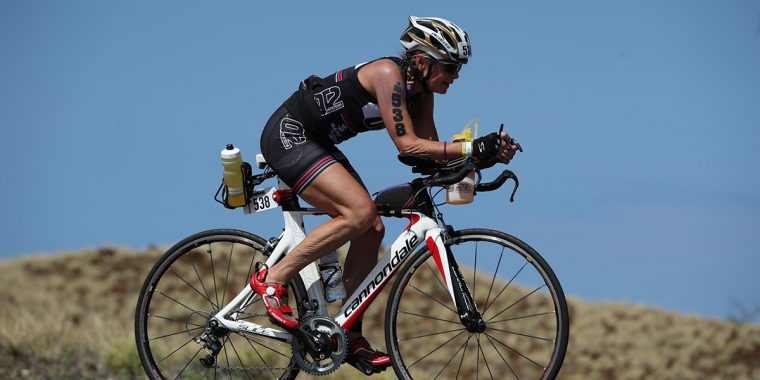 (By Karl Ortegon '18)
Gretchen Millspaugh Cooney '83, who played field hockey and swam at Wesleyan in the late '70s and early '80s, recently returned home to Philadelphia after competing at the Ironman World Championships in Hawai'i. The race is synonymous with a super triathlon: swim 2.4 miles, hop on your bike and cycle through 112 miles of terrain, and finish it off with a 26.2-mile marathon. No breaks.
For the World Championships, one can only compete by first racing in a qualifying Ironman prior, and going fast enough at the qualifier to secure one of a few slots designated for one's age group and gender. Cooney claimed her spot at the Ironman Maryland in 2016 to punch her ticket to Kona for this fall's World Championship.