Faculty Achievements: January 2023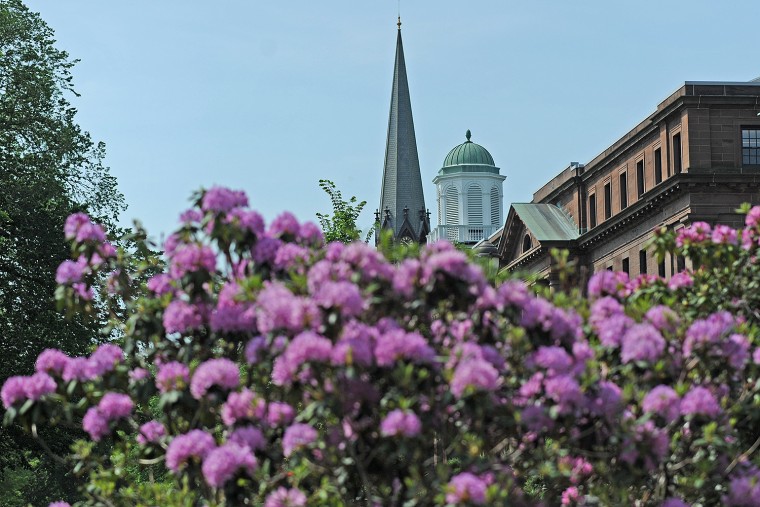 The Center for Religion and the Human at IU Bloomington announces Professor of Religion and Science in Society Mary-Jane Rubenstein's Worlds Without End: The Many Lives of the Multiverse (Colombia University Press, 2014) as winner of the third annual Iris Book Award. Jurors for the Iris Book Award praised Worlds Without End as "a delightful tour of a topic that was once esoteric, but now is hovering on the edges of science fact: that we do not exist in a universe, but rather in a multiverse," and called the book "a fascinating and entertaining exploration of the history of an idea that just won't quit; from the ancient atomists to modern cosmologists, the hunch that 1 plus 1 might add up to infinity – infinite worlds, infinite cosmos – has influenced everything from physics to theology."
Reinhold Blumel, Charlotte Augusta Ayres Professor of Physics, has published "Effects of the coupling of dielectric spherical particles on signatures in infrared microspectroscopy", Scientific Reports, (2022) and "Space-resolved chemical information from infrared extinction spectra", Scientific Reports, (2023).
Martha Gilmore, George I. Seney Professor of Geology, is the author of "Extended rift-associated volcanism in Ganis Chasma, Venus detected from Magellan radar emissivity, which was published in Geophys. Res. Lett.,  49, in 2022. She also published "Reassessment of the volumes of sediment sources and sinks on Venus," in Plan. Sci. J. (2023) and "Experimental weathering of rocks and minerals at Venus conditions in the Glenn Extreme Environments Rig (GEER)" in J. Geophys. Res (2023).
Helen Poulos, Adjunct Assistant Professor of Environmental Studies, is the author of "Environmental correlates and reproductive capacity of Guadalupe fescue (Festuca ligulata Swallen), an endangered grass of the northern Sierra Madre Oriental." Natural Areas Journal 43(1). (2023). She also published "Detecting patterns of post-fire pine regeneration in a Madrean Sky Island with field surveys and remote sensing" in Science of The Total Environment (2023)
Justine Buck Quijada, Associate Professor of Religion, published a book review for Tatiana Chudakova's Mixing Medicines: Ecologies of Care in Buddhist Siberia, Inner Asia (2022).