"You Just Have to Read This…" Books by Wesleyan Authors Golin '60 and Woodruff '96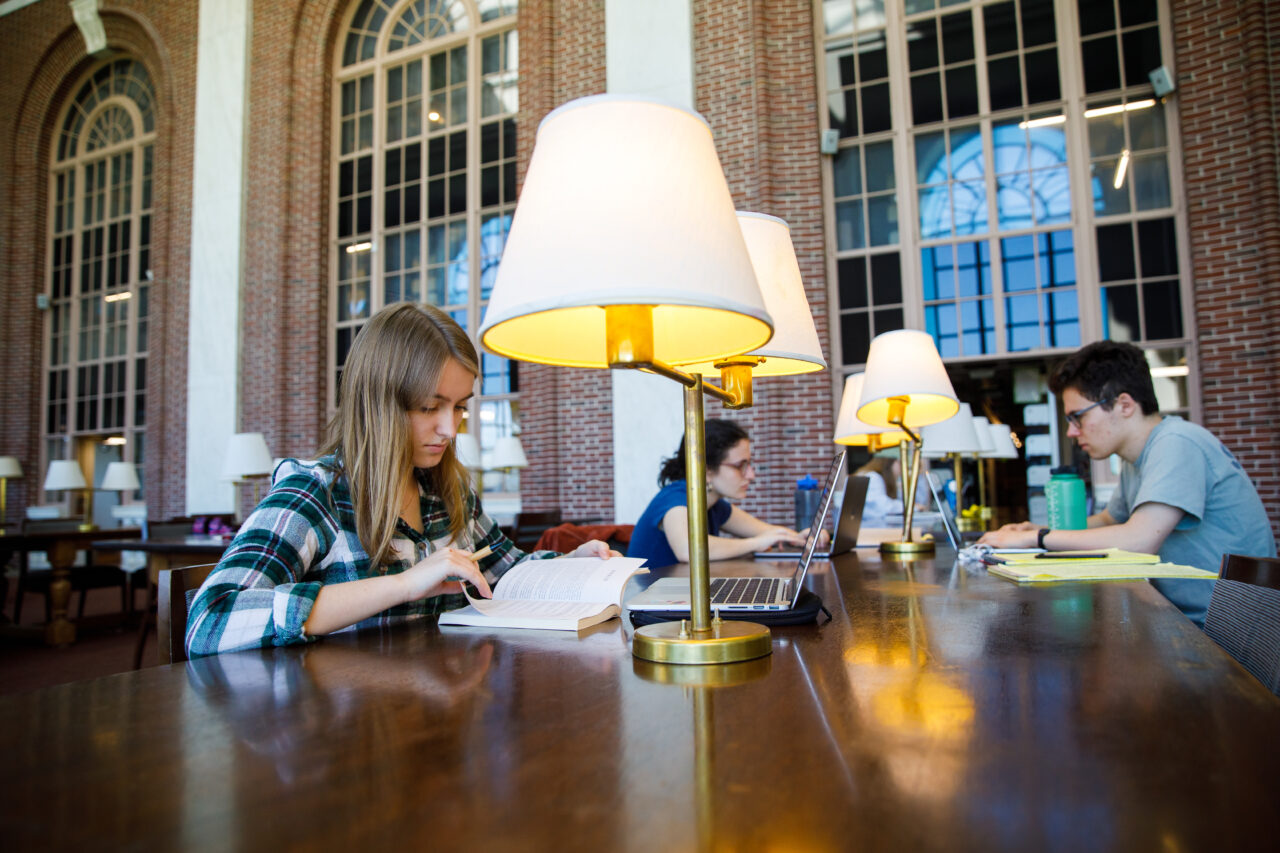 In this continuing series, we review alumni books and offer a selection for those in search of knowledge, insight, and inspiration. The volumes, sent to us by alumni, are forwarded to Olin Library as donations to the University's collection and made available to the Wesleyan community.
In honor of Women's History Month, this edition of YJHTRT features stories that celebrate the lives and legacies of women in American history.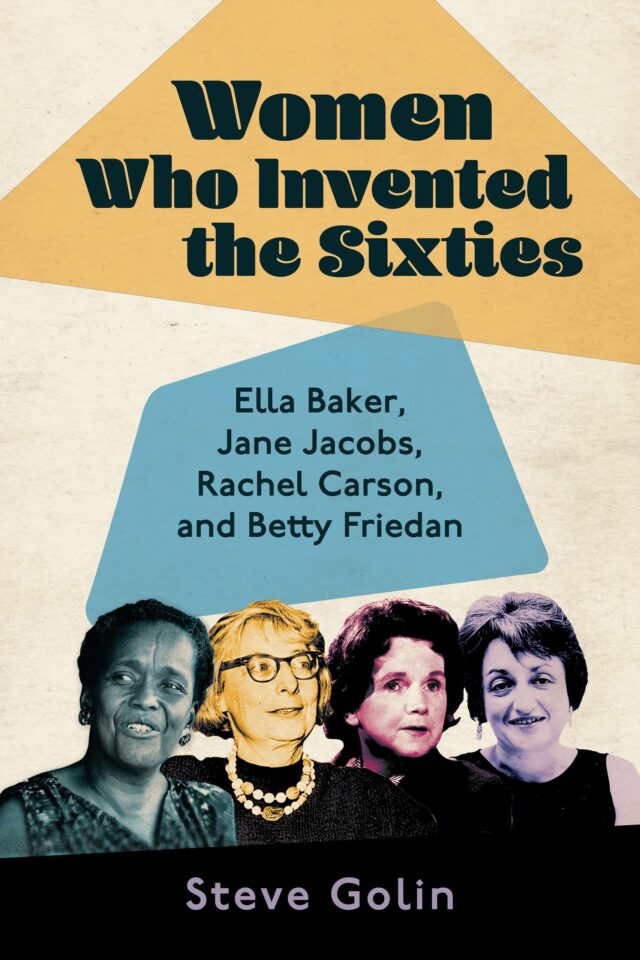 Steve Golin '60, Women Who Invented the Sixties: Ella Baker, Jane Jacobs, Rachel Carson, and Betty Friedan (University Press of Mississippi, 2022)
While there were many protests in the 1950s—against racial segregation, economic inequality, urban renewal, McCarthyism, and the nuclear buildup—the movements that took off in the early 1960s were qualitatively different. They were sustained, not momentary; they were national, not just local; they changed public opinion, rather than being ignored. Many of these movements were spearheaded by women.
Women Who Invented the Sixties chronicles the lives of four women who helped define the 1960s and made a lasting impression for decades to follow. Beginning in the 1950s, the book introduces the work of these female activists, authors, and advocates before exploring their contributions to the 1960s and the movements they each helped shape. Readers will learn more about Ella Baker's early activism with the NAACP and the Southern Christian Leadership Conference; Jane Jacobs's work with Architectural Forum and her growing involvement in neighborhood protest; Rachel Carson's conservation efforts and publications; and Betty Friedan's work as a labor journalist and the discrimination she faced.
Steve Golin taught history at Kansas State University and Bloomfield College. As a scholar, he combines his training in the history of ideas with his interest in social history. A lifelong activist, he focuses his writing on social movements.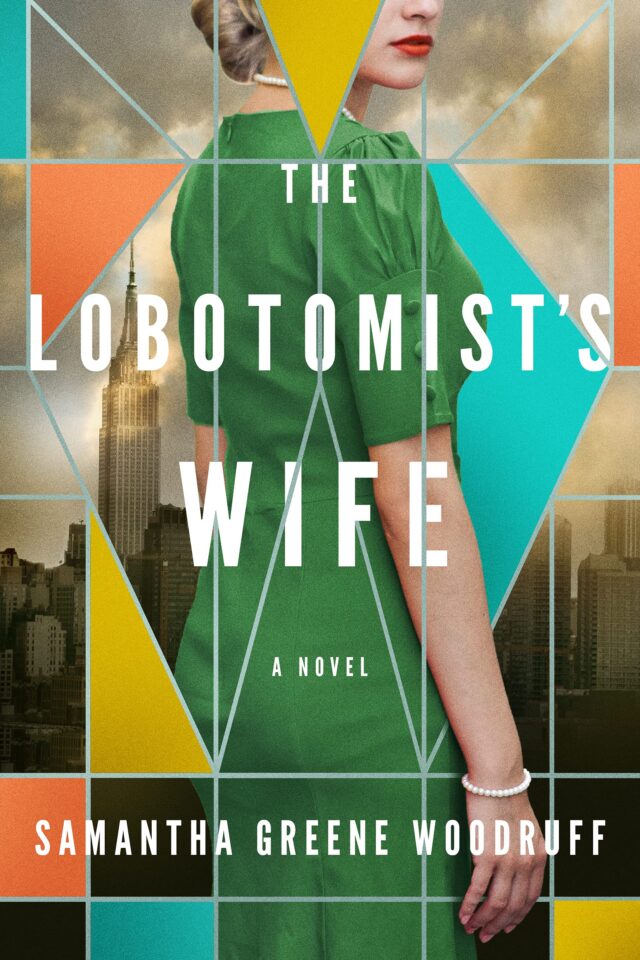 Samantha Greene Woodruff '96, The Lobotomist's Wife (Lake Union Publishing, 2022)
Following her brother's suicide, Ruth Emeraldine dedicates her life to caring for the mentally ill patients who pass through the halls of Emeraldine Hospital. There aren't many professional opportunities for women, even heiresses, in 1930s New York. But Ruth finds purpose and peace in her role as the hospital's assistant superintendent. Then she meets and falls in love with the charismatic Dr. Robert Apter. Robert proposes a radical new procedure to treat mental illness: the lobotomy. Ruth believes it is a miracle treatment and that Robert is its genius pioneer. But as her husband spirals into deluded megalomania, Ruth can't ignore her growing suspicions that Robert is operating on patients recklessly, often with horrific results.
One of these patients is twenty-seven-year-old Margaret Baxter, who suffers from post-partum depression. Margaret can barely get out of bed, let alone care for her infant. Robert tells Margaret that the lobotomy is her best hope for living a normal life again. Only Ruth can save Margaret—and scores of others—from the harrowing consequences of Robert's ambitions.
Inspired by historic events and real-life physician neurologist Walter Jackson Freeman, The Lobotomist's Wife explores this "breakthrough" in psychiatry through the eyes of the vulnerable women who witnessed—and suffered from—its effects.
Samantha Greene Woodruff has a BA in history from Wesleyan University and an MBA from the NYU Stern School of Business. She spent most of her career telling stories to media executives. After leaving corporate life, she attended the Writing Institute at Sarah Lawrence College where she combined her passion for history, reading, and writing. The Lobotomist's Wife is her first novel.
Editor's note: This article previously included mention of a book by author Rebecca Hall, who was mistakenly identified as an alum.