Wesleyan Welcomes Inaugural Class of 13 African Scholars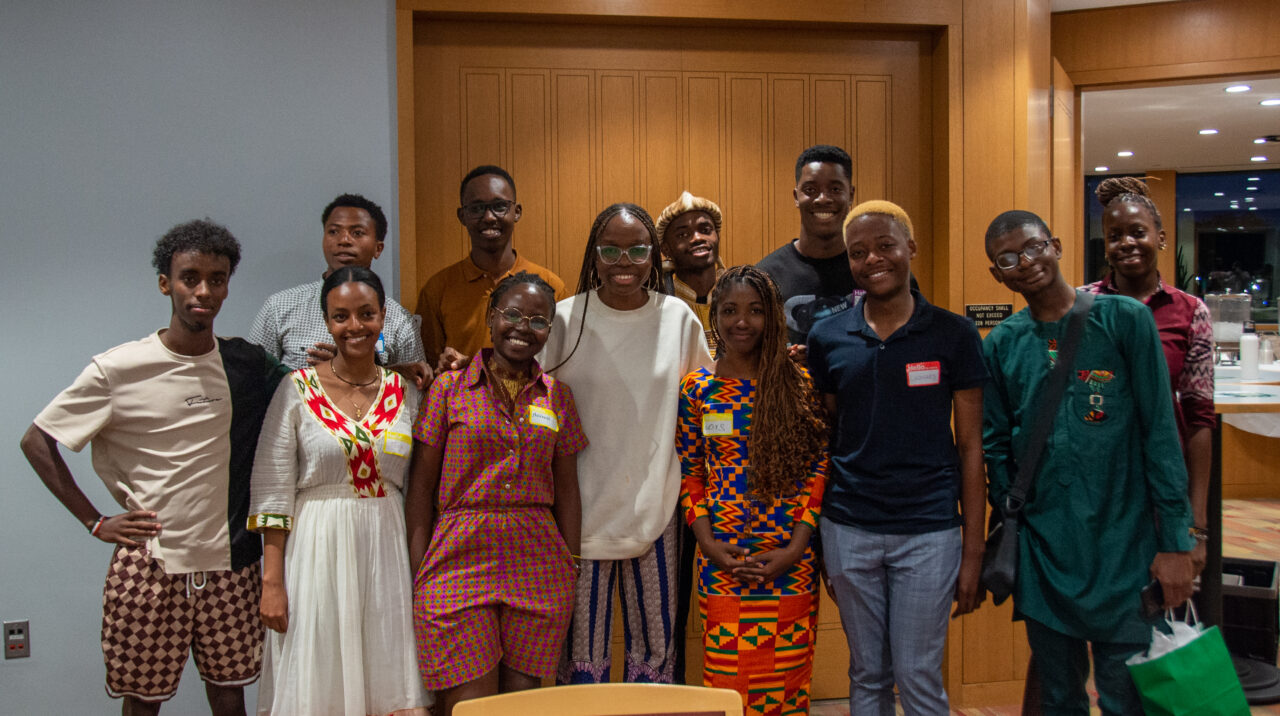 Showing camaraderie and spirit, the first students participating in the African Scholars Program are growing acclimated to the unique experience offered at Wesleyan.
The exceptional group of 13 students from across Africa assembled at a welcome dinner on Thursday, Sept. 7 in the Daniel Family Commons. The scholars and their mentors shared a meal, remarks, poetry, songs, and a shared sense of purpose.
Amin Abdul-Malik Gonzalez '96, vice president and dean of admission and financial aid, encouraged the students to see their time at Wesleyan as an opportunity to empower and uplift themselves. While he asked that they give of themselves freely, he also urged them to take all they can from Wesleyan—to use the offerings the University can provide.
"You were selected for this program, not only because of what you achieved, and you all achieved such amazing things … but you were also selected because we believe very strongly that you would leverage these amazing resources," Gonzalez said.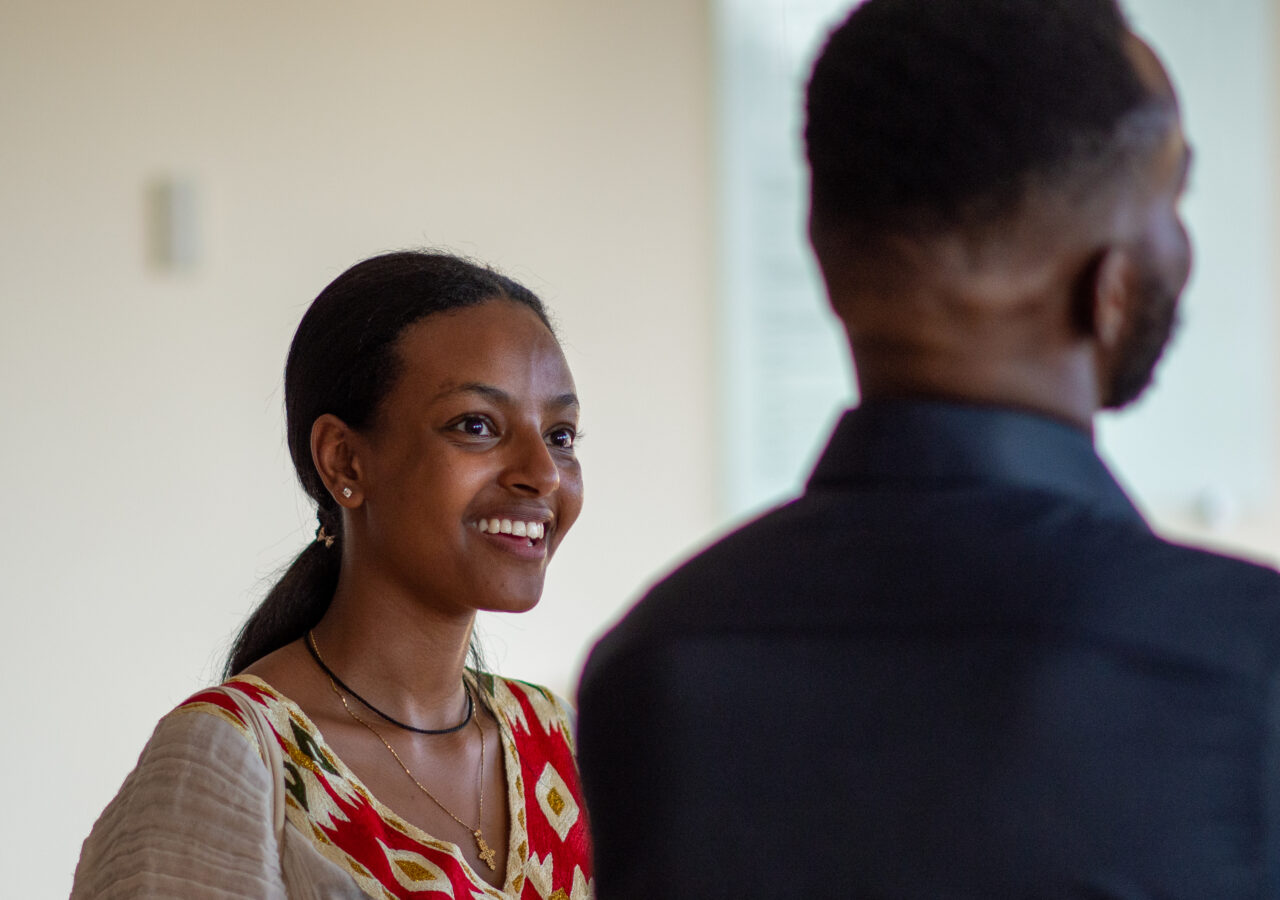 The African Scholars program mirrors the University's long standing and successful Freeman Asian Scholarship program, another initiative to help increase representation on campus from parts of the world where it has been lacking.
The students are supported through dedicated mentorship, cohort-building activities, faculty advisors, summer internship grants, and African alumni networking opportunities focused on internships and post-graduation employment.
"You have a community here to support you," Gonzalez told the students.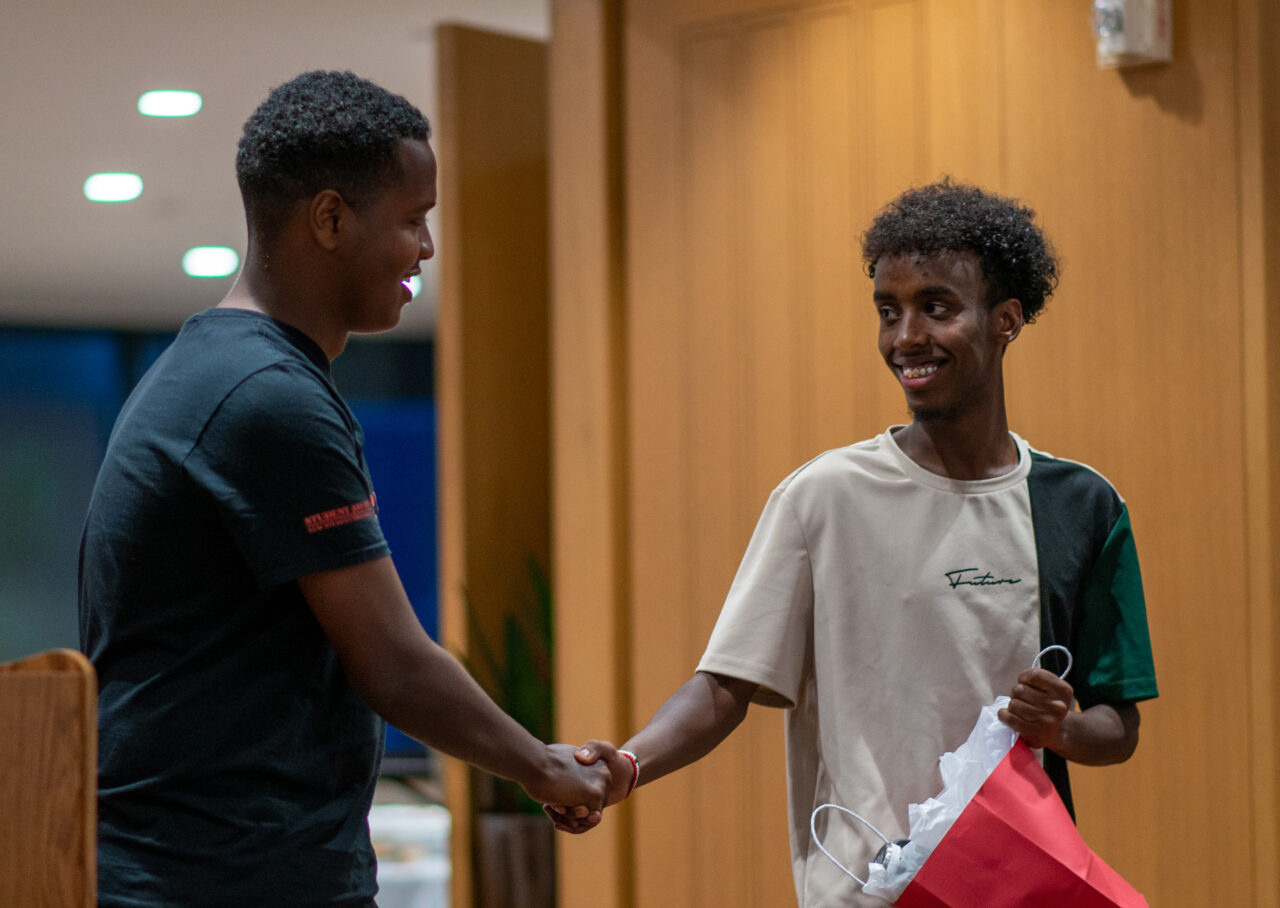 Over the past several weeks, Morgan Keller, director of the Office of International Student Affairs, has gotten to know the students personally. Each one has an amazing story to share about themselves and their passions, he explained.
"I think this is extremely exciting. It indicates that that Wesleyan is thinking about students from a part of the world where we don't have as much representation. Wesleyan is expanding its horizons in really exciting, really promising ways," Keller said.
Naomi Ivie '27 is passionate about performing—she sang beautifully at the dinner—and science. She dreamed she would become a doctor, she said. She is considering majoring in theater and molecular biology and biochemistry.
"It was like a fairy tale. I got an email, and they were giving me a full scholarship. I am very grateful," Ivie said. "I was looking for a school that would accommodate diverse interests."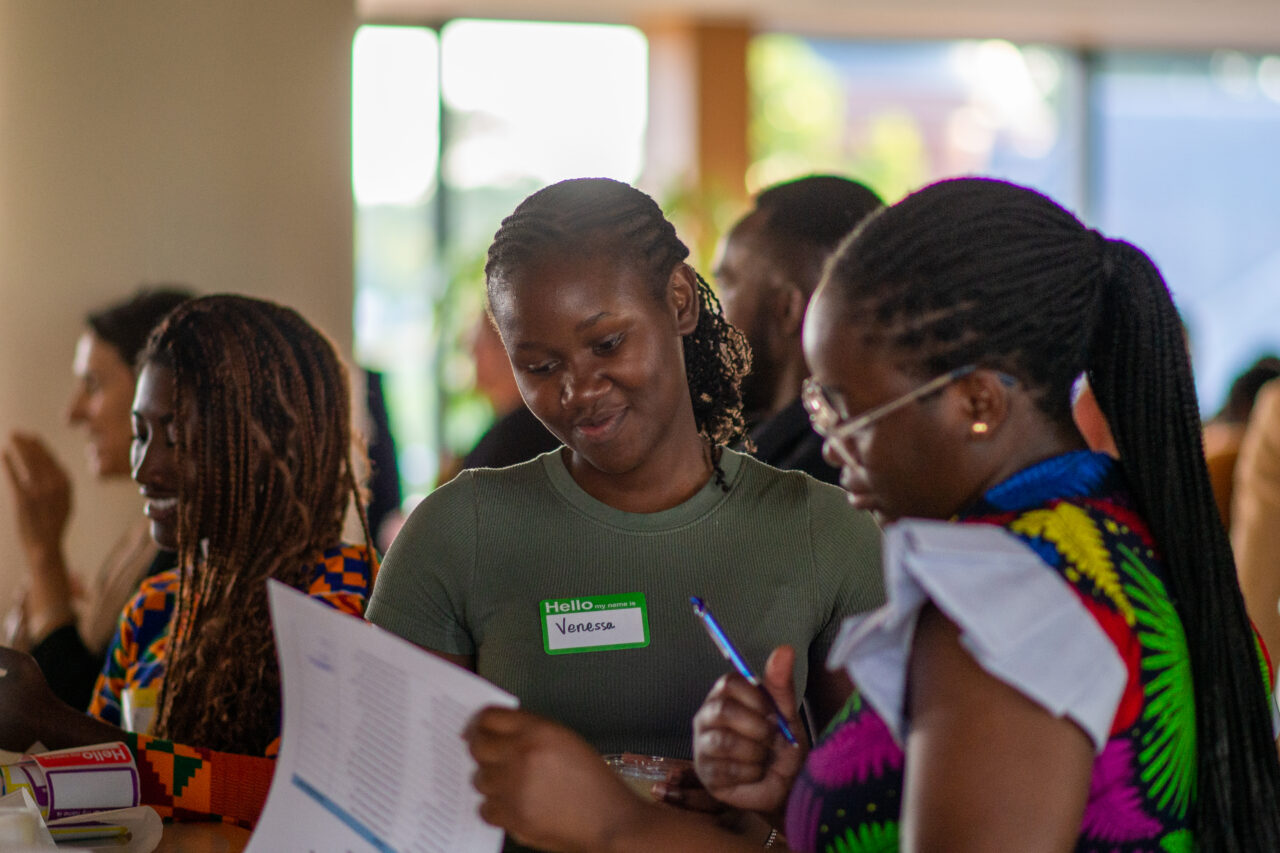 Gad Nkurunziza '27 said that even the short time he's been at Wesleyan has been "life changing." He plans to study chemistry and environmental studies with the goal of returning to Africa to help combat climate change and "environmental degradation." He sees Wesleyan as the first step in a lifetime of learning. "I want learn a growth mindset and learn from the challenges I face," he said.
Some of the challenges are just those inherent in engaging with a new culture. Things like finding food you like and making friends takes on a different resonance. "Everything is new to me," said Yamadi Mpofu, who plans on majoring in physics and computer science.
Eugene Gato Nsengamungu '23 came to Wesleyan from Rwanda, is still trying to figure things out, even as a graduate student. But what he knows is that the connections are always happening, between ideas and between people. He, like others who spoke that night, assured the students that they had help. "I now have 13 young brothers and young sisters," he said.
Amponsah believes that to grow as a person, she needs to be exposed to different cultures—it isn't enough for her to know just about what happens in her home country of Ghana. "I believe the world is moving more towards globalization," Amponsah said.
The inaugural cohort of the African Scholars program is comprised of Lois Amponsah (Ghana), Phidence Atieno (Kenya), Allan Cheruiyot (Kenya), Abdiasis Daauud (Somalia), Tihitina Sisay Gebeyehu (Ethiopia), Holiness Ange Igiraneza (Burundi), Naomi Ivie (Nigeria), Daphine Kemigisa (Uganda), Zheve Leonard (Zimbabwe), Yamani Mpofu (Zimbabwe), Gad Nkurunziza (Rwanda), Chukwudi Udechukwu (Nigeria), and Olayinka Vaughan (Nigeria).