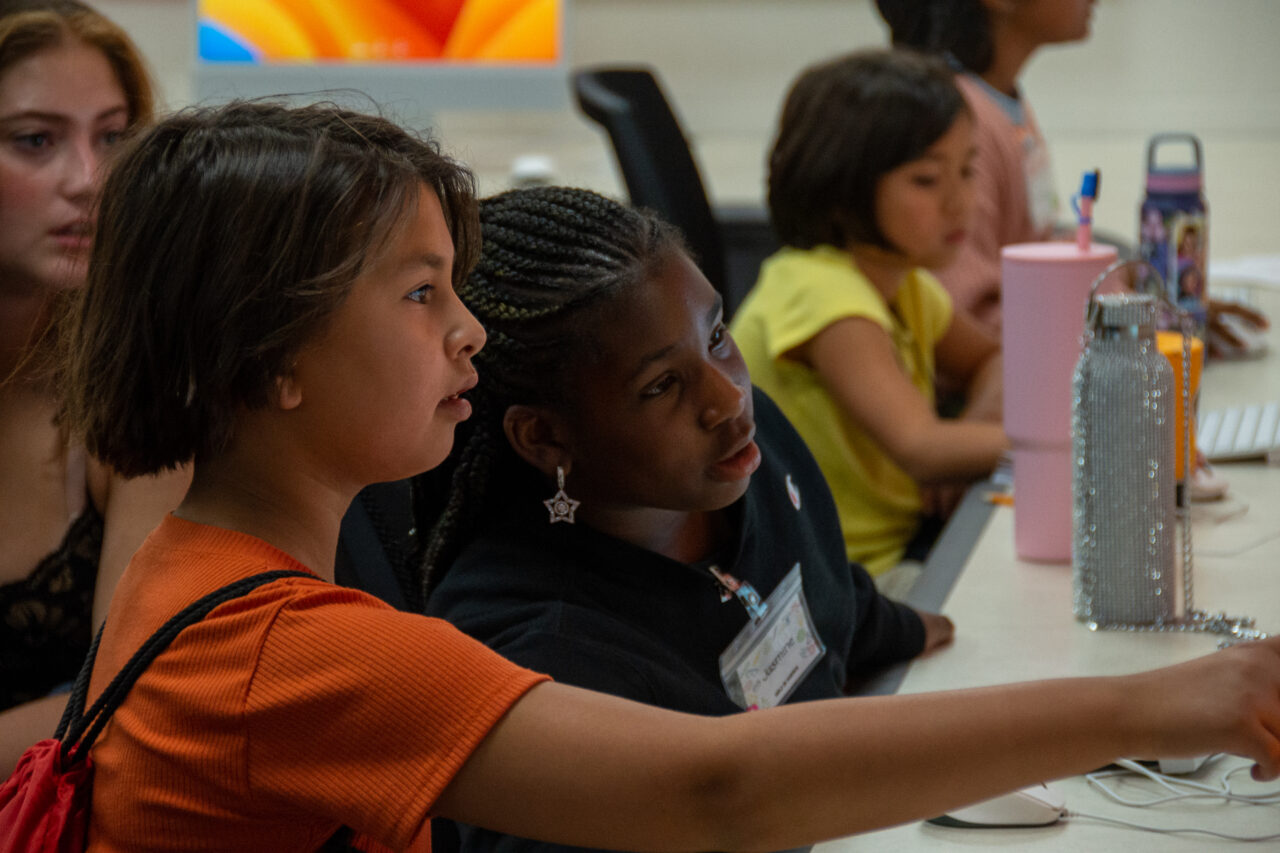 Everyone gets their start somewhere—an entry point into their eventual career path. For M.J. Renee Sher, assistant professor of physics, it was at her all-girls middle school growing up in Taiwan. For Victoria Manfredi, assistant professor of computer science, it was her father's suggestion she take computer science classes in high school and college.
"College was the first time I had any women computer science professors, and they were just amazing people," said Manfredi, who did not seriously consider the career until college. "Because I was at a women's college, my computer science classes were also all women. That really had an impact on me: suddenly I wasn't doing anything exceptional, I was just doing something that I found interesting like the other women in my classes."
Manfredi, Sher, Assistant Professor of Archaeology Katherine Brunson, and other faculty helped lead this year's Girls in Science Camp at Wesleyan and Beman Middle School in Middletown. The camp provides opportunities for girls in fourth to sixth grade to explore their interests in science, and develop critical thinking skills through experiments, interactive activities, and trips.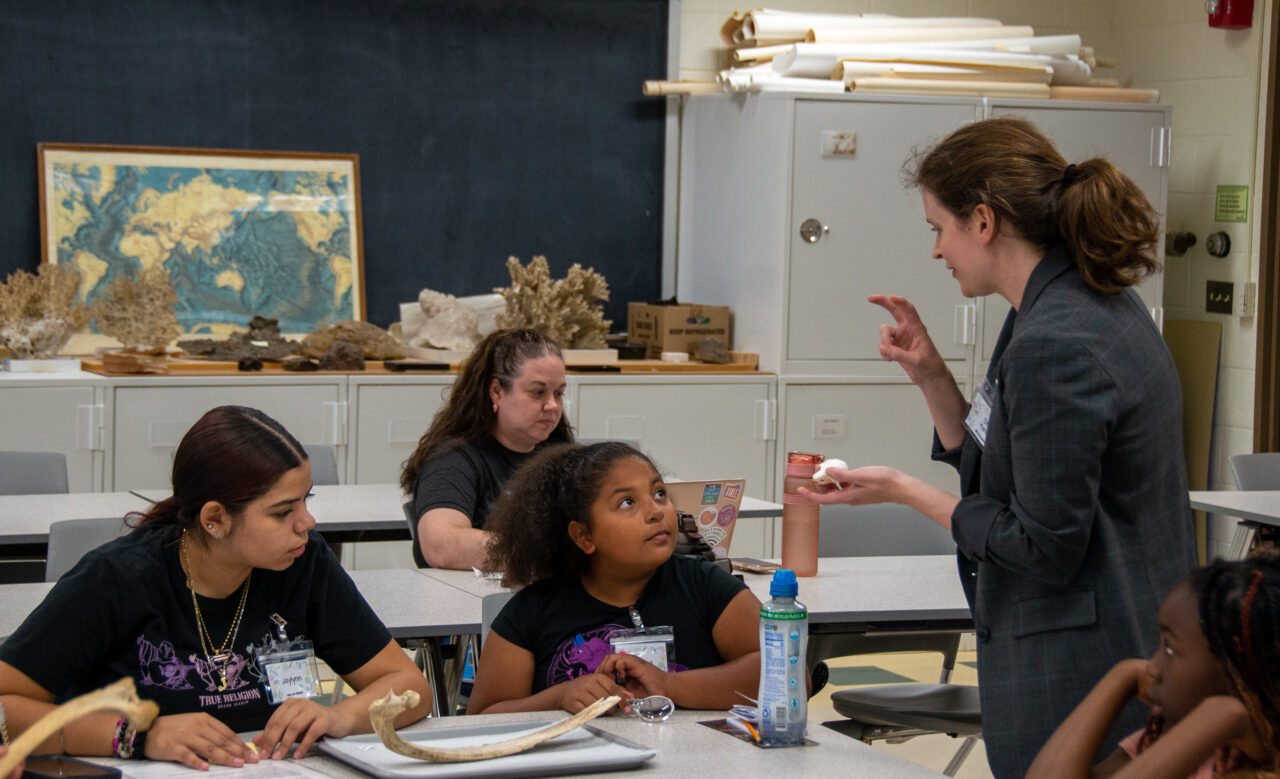 "We have them learn through exploration and think like how scientists think," Sher said. "Sometimes getting frustrated is fine, we just keep trying…The whole thing we want to do is plant a seed and hopefully have it grow," Sher said.
The camp leaders decided to hire Meredith Arcari, a teaching artist, to help design the program this year. Arcari devised a series of art projects each day that campers could take home and keep as a memory of their progress—including a wearable circuit and a neuron made of plastic string and beads. They hoped it would break down abstract science concepts and turn them into tangible forms that can be brought home.
"The science projects like a mini solar-powered race car, the DNA necklace, and all the associated art projects not only turn science concepts into tangible forms, it sparks conversation for the campers and their families, it also makes doing science fun," Sher said.
Mentorship is at the heart of the Girls in Science Program, in addition to cultivating critical thinking skills, Brunson said. The campers were guided by Wesleyan professors, a middle school teacher, and college and high school student assistants. That way the campers can work with people closer to their age, the high school counselors have someone in college to look up to, and the college-age counselors can learn from the professors. It's a ladder of mentorship, with rungs at every age group.
"I hope that the participants in the program were able to see that science is about curiosity, creativity, and perseverance," Brunson said. "There are a lot of ways to do science as long as you remain curious."
Sher said they surveyed the parents of campers at the science showcase and over 70 percent of parents said their daughters can imagine themselves becoming scientists one day.
The Girls in Science program is funded in part thanks to Liberty Bank, the NASA CT Space Grant Consortium, and Middlesex Chamber of Commerce. Their contributions have helped more than half of the campers attend on full or partial scholarship, Sher said.