DanceMasters Weekend March 6-7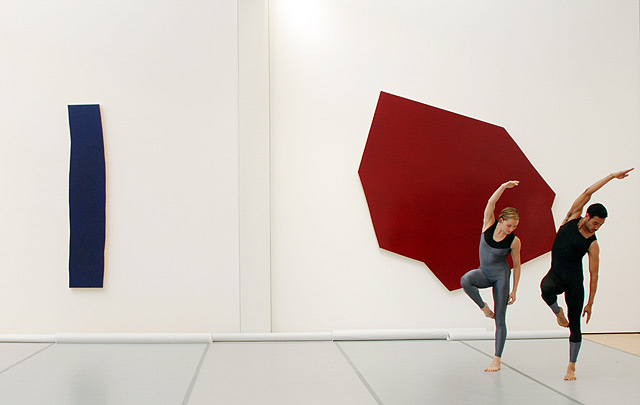 Wesleyan celebrates its 11th annual DanceMasters Weekend March 6-7, an exciting event for choreographers, students, and dance enthusiasts alike.
"The mission of DanceMasters is to introduce dance students to contemporary techniques with the hope that they gain an understanding of the breadth and depth of what is out there in the dance world," says Pamela Tatge, director of the Center for the Arts. "We are also providing regional dance teachers an important professional development opportunity through contact with world-class master teachers."
Dancemasters offers a unique combination of outstanding performances and master classes. This year's showcase performance features the Taylor 2 Dance Company, Merce Cunningham Dance Company, and Carmen deLavallande. Master classes are taught by visiting artists from past and currently showcased companies, as well as members of Wesleyan's dance faculty, providing instructions in a diverse range of dance styles including West African dance, jazz, hip-hop, and tap.
This year's Dancemasters Weekend showcase performance takes place at 8 p.m. March 6 in the CFA Theater. Tickets are $23 general admission and $18 for seniors and students, and can be purchased by calling 860-685-3355 or visiting the Wesleyan box office site.
Master classes are designed for students with intermediate to advanced dance experience. They are taught throughout the day on both Saturday, March 6 and Sunday, March 7 from 11 a.m. to 4:30 p.m. Class fees are $19 for general admission and $17 for four or more classes, with a $6 registration fee. A $97 weekend pass includes five classes and a ticket to the showcase performance, with a $6 registration fee. Group discounts are available. To register for classes, see the schedule, or get more information about teachers and artists, call 860-685-3355 or here.
Carmen deLavallade has been a dynamic force in the dance world for more than sixty years. As a dancer, choreographer, actress and teacher, deLavallade has collaborated with and influenced many. Long associated with Alvin Ailey's American Dance Company, deLavallade's career includes work in film and theater as well as roles with the Metropolitan and New York City Operas.
Merce Cunningham Dance Company is a group of dancers who perform the work of Merce Cunningham, (1919-2009) a leader of the American avant-garde throughout his seventy-year career and is considered one of the most important choreographers of our time. Through much of his life, he was also one of the greatest American dancers. Cunningham's works with the collaboration of contemporary musicians and visual artists. Company members Andrea Weber and Rashaun Mitchell with musician John King will perform solo and duet excerpts from repertoire pieces including Changing Steps (1975), Fractions (1977), Split Sides (2003), and Nearly Ninety (2009). More information available at http://www.merce.org.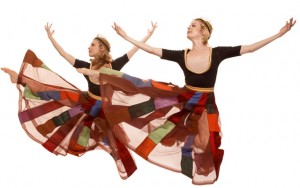 Taylor 2 Dance Company was established by Paul Taylor in 1993 to ensure that audiences all over the world could see his work. Taylor worked with longtime colleague Linda Hodes to create a company that could accommodate performance requests as well as teach and provide community outreach. The company, brimming with Taylor's signature youthful exuberance, will perform the masterwork Esplanade. For more information, visit http://www.ptdc.org.
This year's master class instructors are: Robert Battle, Battleworks Dance Company; Brian Brooks, Brian Brooks Moving Company; Paul Dennis, Limon Dance Company; Moncel Durden, hip hop dance; Bill Hastings, jazz dance; Troy Powell, Alvin Ailey American Dance Theater; Iddi Saaka, West African dance; Dianne Walker, tap dance; Andrea Weber, Merce Cunningham Dance Company; Andy LeBeau, Taylor 2 Dance Company. More extensive bios are available here.