"Share Your Good Fortune" in Wesleyan's 75th United Way Campaign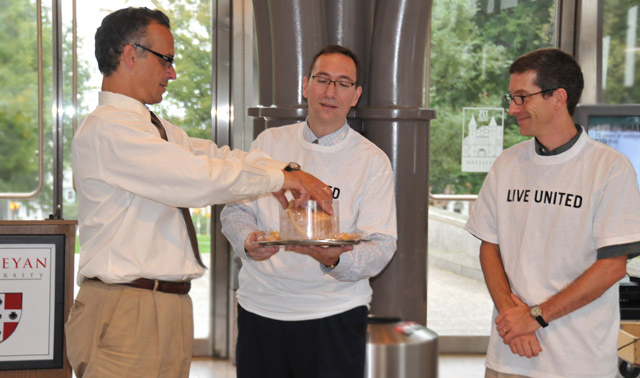 President Michael S. Roth, tri-chair of the 75th anniversary Middlesex County United Way campaign, recalled the university's first campaign on behalf of United Way (then the Community Chest) in his Oct. 11 letter to the Wesleyan community.
Noting that times were tough as the Great Depression lingered, he said, "The response at Wesleyan was remarkable. Every member of the Wesleyan faculty and staff stepped in and donated funds to help less fortunate neighbors meet their basic needs.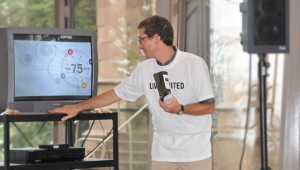 "As then, our neighbors today are struggling in tough times. And as then, through the United Way, we can help."
Through the campaign, Wesleyan employees "can assist a homeless family seeking shelter. We can guide young people away from risky, self-destructive behavior. We can ensure that children are ready to learn when they start school. We can support neighbors who have experienced devastating disruptions of their lives and help them to recover. United Way supports all these efforts and much more," he wrote in the letter.
The Wesleyan community has responded to the needs of its neighbors with generosity and compassion each year since 1935. As Wesleyan launches its United Way campaign this year, the university is inspired by the exemplary response of 75 years ago.
In honor of Wesleyan's 75 years of partnership with the Middlesex United Way, Wesleyan is challenging first-time donors to step in with $1.45 a week (a total annual gift of $75) through our annual Employee Campaign. Co-chairs Mike Sciola, director of the Career Resource Center, and Shawn Hill, desktop support specialist and art workshops technology administrator, are challenging those who gave last year to step up by increasing their gift by $75 or more.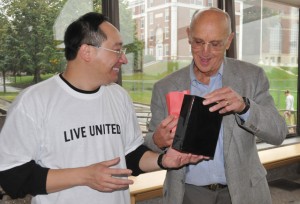 The goal is to raise $125,000 in the 2010 campaign titled "Share Your Good Fortune: Wesleyan United Way Campaign 1935-2010."
"We are fortunate that through United Way, we can share our good fortune with our neighbors in need. A little bit from everybody will go a long way," Sciola said. "I'm proud of our 75-year legacy of supporting United Way, and I hope that my fellow Wesleyan community members will join me in supporting the campaign this year."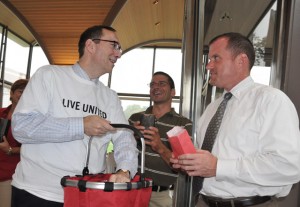 Middlesex United Way supports dozens of agencies in the county including the American Red Cross, Clinton Youth & Family Service Bureau, Habitat for Humanity, Kuhn Employment Opportunities, MARC Community Resources, Oddfellows Playhouse Theater, St. Vincent DePaul Place and Amazing Grace Food Pantry, YMCA of Northern Middlesex County, Central Connecticut Sexual Adult Crisis Service and more.
Wesleyan employees will soon receive a United Way form from their department representative. Donors can make a one-time gift or make weekly or monthly pledges.
"I hope you will respond positively when contacted by your department's campaign representative," Roth said in the letter. "This year, with so many of our neighbors in need, it is more important than ever for us at Wesleyan to show support for the larger community of which we are a part."
A video on the campaign, which features Sciola and Roth, is online here.