Alex Cabal: Area Coordinator Oversees Program Housing (with VIDEO)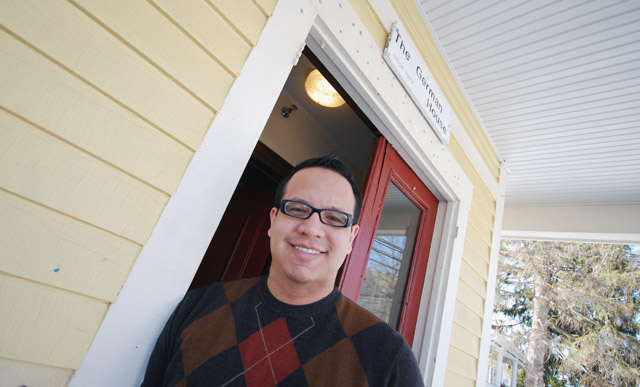 Q: Alex, you are the coordinator for program housing in Residential Life. Please explain what a "program house" is, and who can live in one?
A: In simple terms, a program house is a themed-based living option at Wesleyan. Each house has its own mission statement based on the specific theme/interest (hobbies, lifestyles, languages, cultural, religious) of the house. Sophomores, juniors and seniors are eligible to live in program housing.
Q: What would you say are the most well-known program homes on campus? Which are the oldest?
A: Program housing has been a living option for students since the early 90's although mission themes housing has been at Wesleyan for decades before that. Our well-known program houses include Buddhist House, Eclectic, Malcolm X House, Film Hall and the Bayit. Area coordinator Dawn Brown and I oversee program housing on campus.
[youtube]http://www.youtube.com/watch?v=nDhZQnw7viE[/youtube]
Q: Residential Life recently welcomed six new program homes to Washington Street. What are they?
A: Writing House, Full House (culinary theme), Interfaith House, Lighthouse (Christian theme), Farm House and Music House.
Q: How many program homes does Wesleyan have on campus? And how does  Wesleyan acquire these properties?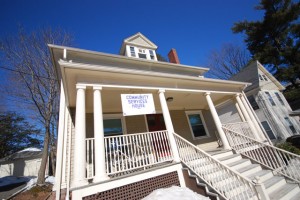 A: There are 32 program housing options on campus. Most of our houses are Wesleyan owned houses. Four are located within our Foss Residence Halls: Film, Japanese and French Halls are located in Nicolson and Science Hall is located in Hewitt. Three of ours houses are privately owned by other organizations (Alpha Delt, DKE and PsiU).
Q: What do program homes offer that regular student residences would not, and what is the advantage of living in a program house?
A: Each house/hall has a kitchen facility and various common spaces. Some of our houses have their own library while others have multiple common areas. One of the advantages of living in a program house is the opportunity to connect with people that share the same interests. Community building is much easier in a program house because each house has a specific purpose.
Q: If a group of students wants to start their own home, what is involved?
A: At this point, we do not have the facilities to accommodate new program housing opportunities. When spaces become available, we will advertise it on campus and ask students to submit proposals.
Q: Are fraternity homes considered program homes?
A: Yes, they are. The houses are privately owned. Each organization is responsible for the maintenance and upkeep of their house. Most of the residents in the houses are members of those organizations, but anyone is welcome to apply.
Q: How many students generally live in a program house?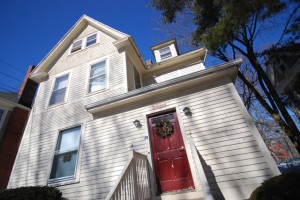 A: Our smallest house has five residents (Turath House) and our largest has 30 (DKE). We have about 429 students living in program housing.
Q: How do some of the homes benefit the local community?
A: Community Service House works with McDonough Place in Middletown and NEED. Women of Color House works closely with Upward Bound while Buddhist House's meditation sessions are open to the community. All of our houses are encouraged to participate in local community service projects. We get a good number of houses to participate in our Annual Halloween Extravaganza program.
Q: What is your interaction with students living in program housing?
A: I meet with students as needed typically when they have questions or concerns. I have weekly meetings with my house managers and individually meetings with each of them throughout the semester. From what I hear there are only benefits to living in a program house.
Q: Where is your office located?
A: My office is located in the bottom floor of Hewitt 8 next to the lounge. Depending on the day or week, I spend most of my time in my own office or you will see me at our main office in North College. And as an area coordinator, I get to live on campus. My apartment is in Fauver Residence Hall.
Q: When did you come to Wesleyan, and where were you before?
A: I'm originally from Lima, Peru. I started at Wesleyan in August of 2007. I did my graduate work at Springfield College in Massachusetts.
Q: What do you like best about working in Residential Life/Wesleyan?
A: I have enjoyed building relationships with my staff as well as the central office staff. I'm lucky that I surround myself with people that love their job. The things I've learned from my students and colleagues (patience, perseverance, commitment, creativity among a few things) have helped me grow personally and professionally.
Q: What are your hobbies/interests?
A: I enjoy spending time with friends. I enjoy music and dancing. I like dining out and traveling. Blogging has been a recent hobby of mine.