Classics Scholar Ruden Published in National Review Magazine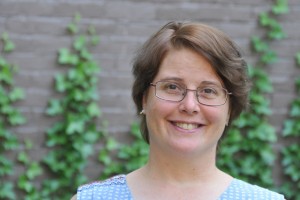 Sarah Ruden, a visiting scholar in classics, is the author of "The Old is New Again," published in the Feb. 21, 2011 issue of National Review magazine. The article focuses on her work translating — from Latin — the first extant novel in western literature, The Golden Ass' by Apuleius. Ruden's translation is due to be published this year by Yale University Press.
In addition to her essays, the National Review publishes Ruden's original poetry on a regular basis. This fall will also see the publication by Doubleday of the paperback edition of Ruden's 2010 book on St. Paul, Paul Among the People. Ruden is continuing work on her Guggenheim Fellowship project: the translation of three plays by the classical Greek writer Aeschylus and is completing a translation of the works of Julius Caesar for the Landmark series of classical history for publication in 2012.
Read more about Sarah in The Wesleyan Connection.