Odede '12 Joining Panel with Bill Clinton, Sean Penn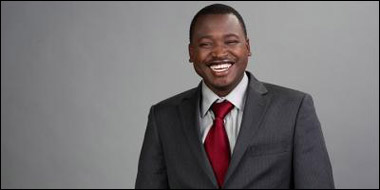 Kennedy Odede '12 will be a featured panelist at the fourth annual meeting of former President Bill Clinton's Clinton Global Initiative University (CGI U), which will be held at the University of California – San Diego on April 1-3. Odede is one of three participants on the panel; the other two are Clinton and actor Sean Penn.
"This is very exciting and a tremendous honor for me, and for my foundation, Shining Hope for Communities," Odede said.
The CGI U is part of the former president's Clinton Global Initiative (CGI) foundation. According to CGI's website, CGI U "challenges students and universities to tackle global problems with practical, innovative solutions."
Odede will speak at the event's closing plenary session titled "A Conversation with President Clinton." The conversation will highlight how individuals and organizations can effectively work in partnership with under-resourced communities in an empowering, productive, and ultimately successful manner.
The meeting's full agenda can be seen here.
Odede is from Kibera, Kenya, the most impoverished slum in Nairobi, if not the world. He and Jessica Posner '09 co-founded Shining Hope for Communities and the Kibera School for Girls. In just over two years they have also created the Johanna Justin-Jinich Community Clinic, a biolatrine center, and a clean water project, all in Kibera.
Odede, a government major, is a 2010 Echoing Green Fellow, co-winner of the 2010 Dell Social Innovation Competition, and has received grant funding from Newman's Own Foundation. He recently wrote an OpEd on "slum tourism" that appeared in The New York Times.