Shapiro Speaks at Longfellow House Summer Fest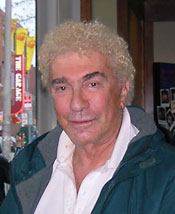 Norm Shapiro, professor of romance languages and literatures, spoke about poetry translation during Summer Festival 2013, held June 23 at the Longfellow House National Historical Site in Cambridge, Mass.
Shapiro is the author of dozens of books on French culture, literature and poetry. He recently translated most of New Orleans poet Jules Choppin's poems for New Orleans Poems in Creole and French. The book presents a bilingual collection of forgotten treasures of 19th century francophone American literature.
In 2010, he was decorated as Officier de Ordre des Arts et des Lettres by the Minister of Culture and Communication in France. The Ordre was established in 1957 to recognize eminent artists, writers and people who have contributed significantly to furthering the arts in France and throughout the world.