Wasson '03 Writes Biography of Entertainment Icon Bob Fosse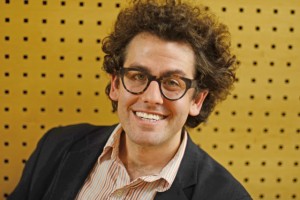 Best-selling author Sam Wasson '03 has published Fosse (Eamon Dolan/Houghton Mifflin Harcourt), an authoritative and fascinating biography of the renowned dancer, choreographer, screenwriter, and director Bob Fosse. The only person ever to win Oscar, Emmy, and Tony awards in the same year, Fosse was a masterful artist in every entertainment medium he touched, and forever marked Broadway and Hollywood with his iconic style that would influence generations of performing artists.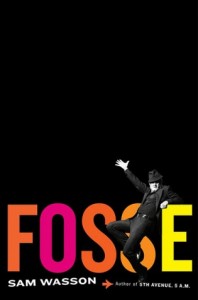 Wasson reveals the man behind the swaggering sex appeal by exploring Fosse's reinventions of himself over a career that would result in his work on The Pajama Game, Pippin, Sweet Charity, the film Cabaret, All That Jazz, and the original Broadway production of Chicago. The author researched a wealth of unpublished material and hundreds of sources including friends, enemies, lovers, and collaborators, many of whom have never spoken publicly about Fosse before. He touches on Fosse's prodigious professional life and also on his close and conflicted relationships with everyone from Liza Minnelli to Ann Reinking to Jessica Lange and Dustin Hoffman.
Wasson captures a man who was never satisfied with his achievements and lived an offstage life full of turmoil. He uncovers the deep wounds that encouraged Fosse's insatiable appetites for spotlights, women, and life itself.
In her review of Fosse in The New York Times, Janet Maslin writes: "Mr. Wasson is a smart and savvy reporter, and his book abounds with colorful firsthand tales. … Whoever Fosse was and whatever his work meant, Mr. Wasson's book is required reading for anyone eager to understand his brand of — to use a term that appears here constantly, and can't be outdone — razzle-dazzle. And to see through his darkness."
Wasson is also the author of The New York Times best seller Fifth Avenue, 5 A.M.: Audrey Hepburn, Breakfast at Tiffany's, and the Dawn of the Modern Woman and two books published by Wesleyan University Press, A Splurch in the Kisser: The Movies of Blake Edwards and Paul on Mazursky.