Hourihan '86 Named President of AIG Private Client Group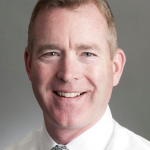 Jerry Hourihan '86 is the new president of AIG Private Client Group for the United States and Canada. In his new role, Jerry will drive the development, implementation, and execution of strategies and priorities in the Private Client Group business.
Before being named president, Hourihan served as executive vice president and chief marketing officer for AIG Personal Lines, working with marketing, distribution management, and field operations. Hourihan has been with AIG Private Client Group since 2002 and has held several different positions. At Wesleyan, he studied economics.