Exchange, Reuse Unwanted Items through Wesleyan's Freecycle Listserv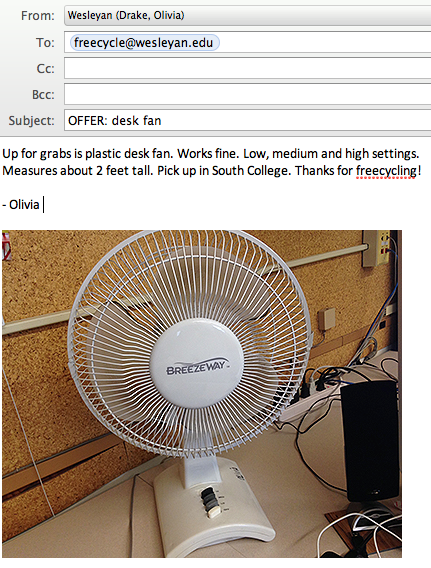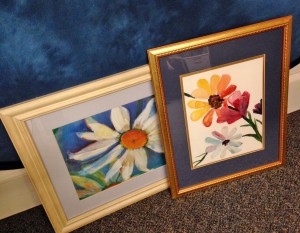 Since 2006, the Wesleyan Freecycle program has facilitated the opportunity for one person's trash to become another person's treasure. Through its own electronic mailing listserv, Freecycle encourages students, staff and faculty to exchange unwanted items, rather than throwing them away.
Wesleyan's program is part of the national Freecycle movement, where people give away things that they don't need, or ask for items they do need. These items are free and recycled, hence the name Freecycle.
Jen Kleindienst, sustainability coordinator, has given and received dozens of items on Freecycle.
"Freecycle has definitely helped to build a culture of waste reduction on campus," Kleindienst says.  "Multiple times a week people contact me to find out how to join, and it's so rewarding to know that your 'stuff' is getting a new home.""
Freecycle etiquette involves posting an email with the words OFFER, WANTED or TAKEN in the subject line, accompanied with the item's name. A short description can go in the e-mail's body with location of the item.  Photos also can be attached to the e-mail.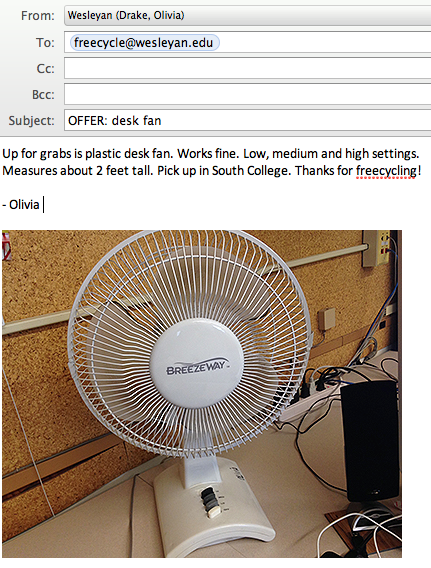 To join the Wesleyan Freecycle list, e-mail lyris@lyris.wesleyan.edu with a blank subject and one line in the body: join Freecycle. Lyris will reply back with a confirmation e-mail link needed to confirm the membership.
Once confirmed, users can send messages through freecycle@wesleyan.edu and will receive all messages sent to that list.  For more information, visit www.wesleyan.edu/sustainability/recycling/freecycle.html.