ITS Launches Security Awareness Campaign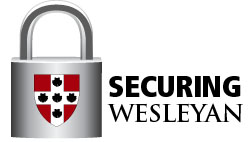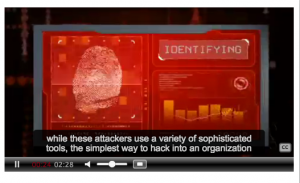 As part of National Cyber Security Awareness Month in October, Information Technology Services launched a new security awareness campaign titled "Protecting You, Securing Wesleyan".
The campaign consists of security awareness training videos; tips and tricks provided on the ITS Facebook and Twitter pages; posters distributed around campus; and a new website about cyber security initiatives on campus. The information will help Wesleyan faculty, staff and students be safer online, at work, home or on the road.
"Everyone at Wesleyan utilizes technology to some degree in their daily lives, but there are always cyber criminals out there attempting to compromise our computers, mobile devices, accounts, and personal information," explained Dave Baird, vice president for information technology and chief information officer. "Through this campaign, we want to raise awareness around cyber security so that the campus community leverages the latest technology while keep their identity and our data secure."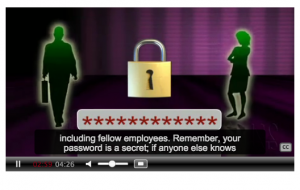 By watching 11 short videos (totaling about 35 minutes) before Dec. 15, users will automatically be entered into a drawing for an iPad Air2. To view the videos, log in using your Wesleyan network username and password here.
The mandatory videos teach computer users about cyber criminals, social engineering attacks, e-mail and messaging, phishing, anti-virus software, configuring security settings, safe website browsing, safe social networking, mobile devices, ways to avoid malicious software, safe application installation, secure passwords, handling sensitive information online and data security.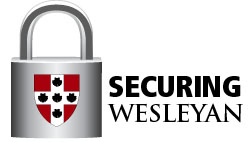 Additional videos are available on Wi-Fi security, protecting your home network, encryption, federal tax information, "clouds," ethics, data retention, protecting children online, hacking, social security numbers, HIPPA, international travel, client confidentially and more.
For more information on Wesleyan's security awareness plan, visit http://www.wesleyan.edu/its/secure.html.
"Thank you for doing your part to secure Wesleyan," Baird said.