McGuire Authors Chapter on Democracy, Political Regimes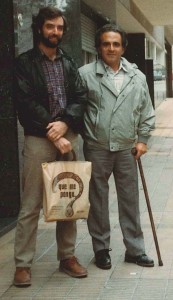 Professor of Government James McGuire is the author of a book chapter titled "Democracy, Agency and the Classification of Political Regimes," published in Reflections on Uneven Democracies: The Legacy of Guillermo O'Donnell by Johns Hopkins University Press, 2014.
Guillermo O'Donnell (1936-2011) was widely recognized as the world's leading scholar of Latin American politics. During his doctoral studies, McGuire worked closely with O'Donnell in both Argentina and the United States, translating from Spanish to English O'Donnell's Bureaucratic Authoritarianism: Argentina, 1966-1973, in Comparative Perspective (University of California Press, 1988).
McGuire's chapter in this new volume commemorating O'Donnell's life and work argues that schemes for classifying political regimes in Latin America could be improved by defining democracy in a way that gives more priority to human agency, and thereby to the opportunity to lead a thoughtfully chosen life; by recognizing that democracy affects social and political outcomes not only through electoral competition, but also through the freedoms of expression and organization, as well as through long-term cultural changes; and by applying contemporary rather than past standards to decide whether a country meets the operational criteria for democracy.