Wesleyan Faculty, Staff Named United Way Coordinators of the Year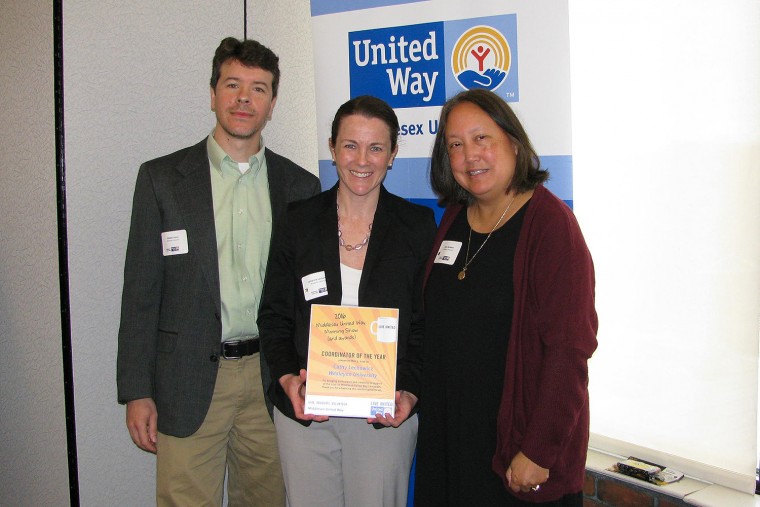 Middlesex United Way held its annual awards program May 5 at the Middletown Elks Lodge, and among the honorees were campaign "Coordinators of the Year:" Associate Professor of Biology Gloster Aaron and Provost Joyce Jacobsen, who served as Wesleyan's campaign co-chairs this year, and Cathy Lechowicz, director of the Jewett Center for Community Partnerships.
Middlesex United Way also awarded Rob Rosenthal, director of the Allbritton Center for the Study of Public Life and the John E. Andrus Professor of Sociology, with the Community Leadership Award in January. Bill Holder, director of University Communications, is president of the Middlesex United Way Board.
Since 2001, Wesleyan employees have donated more than $1.7 million to the organization. Read more online here.