Wireless Technology Innovations Discussed at Wesleyan's Eduroam Summit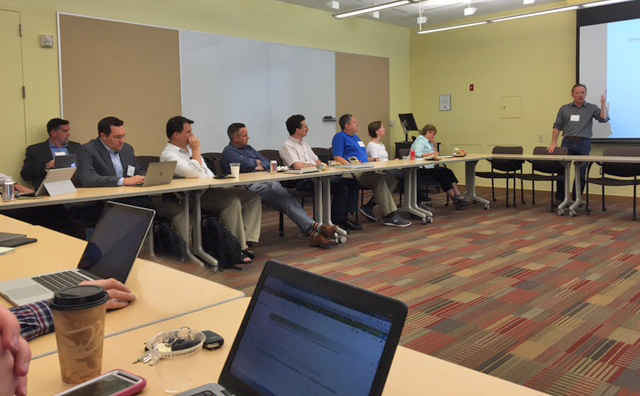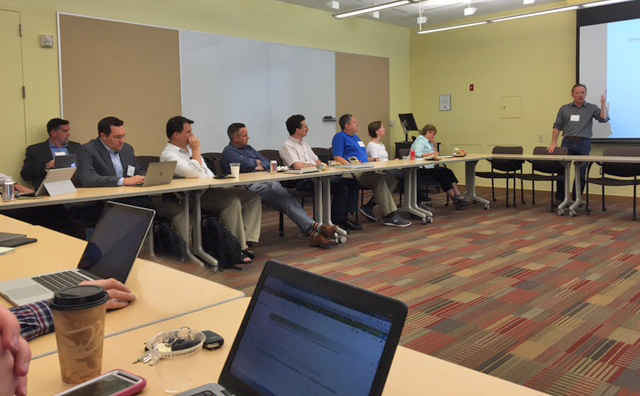 On June 23, Information Technology Services hosted a Eduroam Summit to discuss innovations in wireless technology. Eduroam (education roaming) is a secure, world-wide roaming access service developed for the international research and education community. Eduroam allows students, researchers and staff from participating institutions to obtain Internet connectivity across campus and when visiting other participating institutions by simply opening their laptop or smartphone.
Representatives from Wesleyan, Russell Library, the Connecticut Education Network, Middletown Public Schools, and the Connecticut Commission for Educational Technology attended the summit, which included a talk by Eduroam's U.S. founder Philippe Hanset. Employees from Wesleyan included Karen Warren, director of user and technical services; James Taft, assistant director of technology support services; Ken Taillon, network administrator; and Mohit Bachhav, network administrator.
"We implemented Eduroam for our campus community, extending access for Wesleyan faculty, staff and students beyond Wesleyan's campus to participating institutions worldwide," Warren said. "Now that service may being expanded to K-12 students with the goal of enabling students throughout the state to access wireless via eduroam on Connecticut's campuses and libraries. Wesleyan wants to be at the forefront of this initiative in partnership with Middletown Public Schools and Russell Library."
The event was coordinated by Information Technology Services in conjunction with the Center for Community Partnerships.