Brazilian Play on Cannibalism, Translated by Jackson, to Make American Debut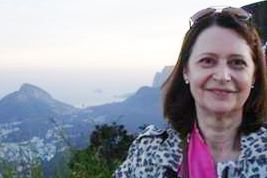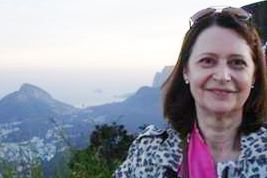 A Brazilian play, translated by Wesleyan's Elizabeth Jackson, will make its American premiere at The Yale Cabaret in early February.
"The Meal: Dramatic Essays on Cannibalism" tells three stories about people consuming — and being consumed. This poetic piece by Newton Moreno, one of Brazil's leading contemporary playwrights, was translated into English by Jackson, adjunct associate professor of Portuguese for Wesleyan's Romance Languages and Literatures Department.
Jackson's translation of "The Meal" first appeared in Theater, Yale's journal of criticism, plays, and reportage (Vol. 45 No. 2, 2015). "The Meal" is one of four texts by different playwrights that Jackson translated for the journal. In addition, Cláudia Tatinge Nascimento, professor of theater, co-edited this special issue on contemporary Brazilian plays.
"The Meal" will be performed at 8 p.m. and 11 p.m. Feb. 2-4 at The Yale Cabaret. Tickets can be purchased online.