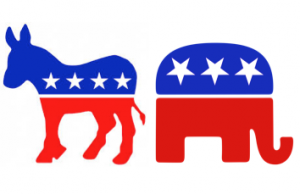 The Wesleyan Republicans and Wesleyan Democrats student groups are hosting Bipartisan Political Series discussions to encourage open political dialogue on campus.
"Following the recent election, we recognized the necessity for dialogue and communication as being more important than ever," said Catherine Cervone '19, a member of the Wesleyan Republicans. "We are really looking forward to this discussion series as we see it benefiting not only the members of our own club, but the campus community as a whole."
On Feb. 23, Professor Marc Eisner, will speak on the impact of polarization on contemporary politics. After his talk, he will facilitate a discussion where voices from both sides will be able to talk about their views on the issue. Eiser is the dean of the Social Sciences, the Henry Merritt Wriston Chair in Public Policy, professor of government and professor of environmental studies. His talk takes place in Public Affairs Center Room 422 at noon.
On March 2, Doug Foyle, associate professor of government, will speak about Trump's foreign policy. His talk will take place in Public Affairs Center Room 104 at noon.