Audio Guide by Rowland '11 Featured In 2017 Whitney Biennial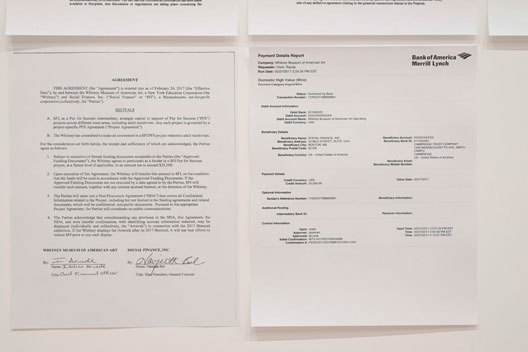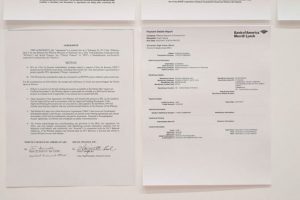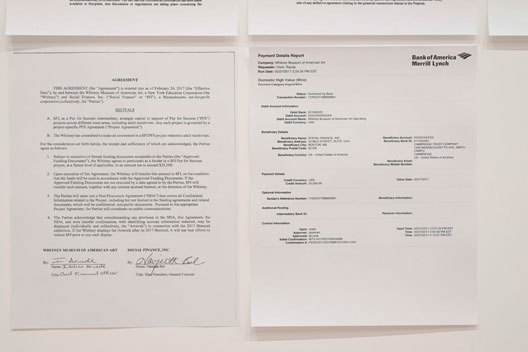 Every two years, the Whitney Museum of American Art showcases some of the most talented young artists from around the country in an exhibition filled with purpose and passion. This year, the 2017 Whitney Biennial, the 78th installment of the longest-running survey of American art, features work by Wesleyan alumnus Cameron Rowland '11. View the project online here.
"Arriving at a time rife with racial tensions, economic inequities, and polarizing politics, the exhibition allows the artists to challenge us to consider how these realities affect our senses of self and community," according to the Whitney. "The Biennial features 63 individuals and collectives whose work takes a wide variety of forms, from painting and installation to activism and video-game design."
In line with this year's theme, Rowland's work involved having the Whitney Museum agree to invest $25,000 in a Social Impact Bond, or a "Pay for Success" contract that arranges for the government to support social-service organizations. On display is the document of their compliance. A framed printout of a wire transfer functions as the physical manifestation of his work.
Rowland also was mentioned in an article published online by W Magazine, which highlighted the other 20-something artists making great strides in the art community.
The exhibit is open now and runs through June 11.