Gruen Edits, Weil Contributes to Critical Terms for Animal Studies Book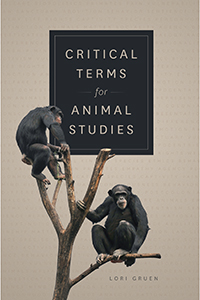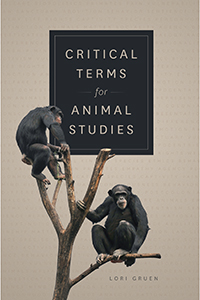 Lori Gruen, William Griffin Professor of Philosophy, is the editor of the book Critical Terms for Animal Studies, published by the University of Chicago Press in October 2018. Gruen also wrote the book's introduction and a chapter on empathy. In addition, she invited Kari Weil, University Professor of Letters, to write a chapter on difference.
Animal studies is a rapidly growing interdisciplinary field devoted to examining, understanding, and critically evaluating the complex relationships between humans and other animals. Scholarship in animal studies draws on a variety of methodologies to explore these multifaceted relationships in order to help us understand the ways in which other animals figure in our lives and we in theirs.
Bringing together the work of a group of internationally distinguished scholars, Critical Terms for Animal Studies offers distinct voices and diverse perspectives, exploring significant concepts and asking the questions: How do we take nonhuman animals seriously, not simply as metaphors for human endeavors, but as subjects themselves? What do we mean by anthropocentrism, captivity, empathy, sanctuary, and vulnerability, and what work do these and other critical terms do in animal studies?
The book provides a framework for thinking about animals as subjects of their own experiences but also serves as a touchstone to help readers think differently about their conceptions of what it means to be human, and the impact human activities have on the more than human world.
Other chapters focus on the topics of activism, emotion, ethics, extinction, law, pain, rights, sanctuary, veganism, vulnerability, welfare, and more.
Gruen also is professor, feminist, gender, and sexuality studies; professor, science in society; and coordinator, animal studies. Weil also is University Professor, College of the Environment; University Professor, environmental studies; and co-coordinator, animal studies.
Gruen will speak about Critical Terms for Animal Studies and sign copies of the book during an event held at 6 p.m. Nov. 1 at Wesleyan RJ Julia Bookstore.