Wilson to Receive Prestigious Baldwin Medal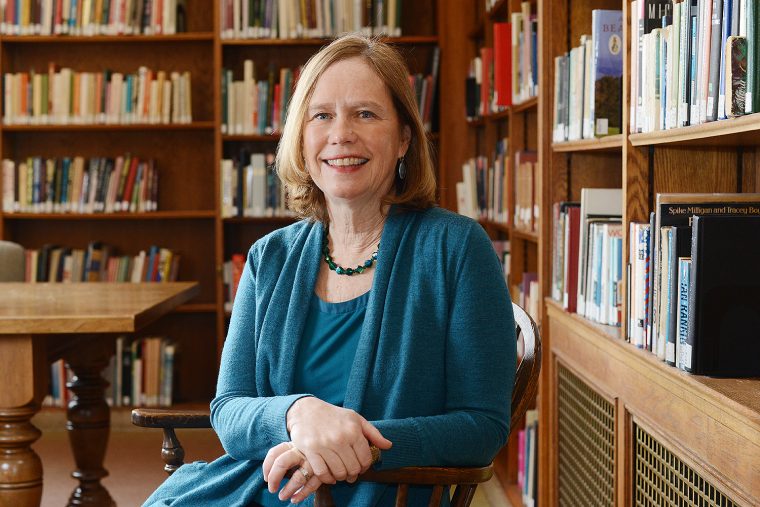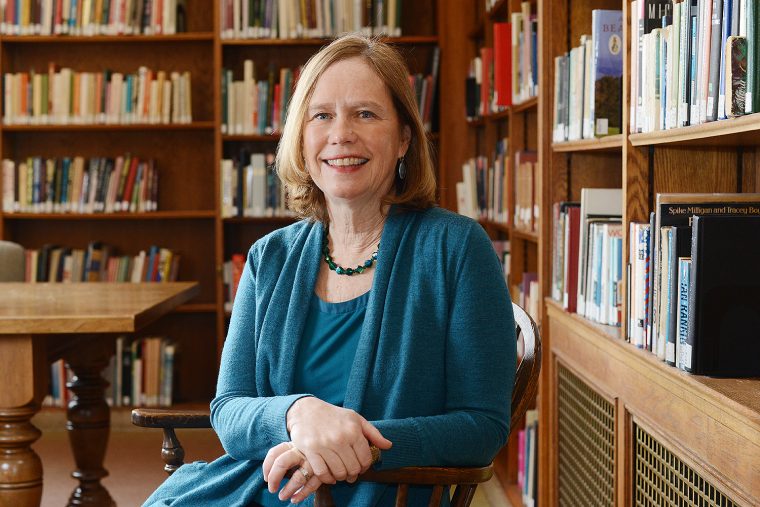 At the University's 187th Commencement on May 26, Wesleyan will present the Baldwin Medal, the highest award of the Alumni Association, to Barbara-Jan Wilson.
For over 36 years, Wilson has been a stalwart in the Wesleyan administration and a driving force behind the University's fundraising efforts. Beginning at Wesleyan in 1982 as the director of Career Planning, she moved on to serve as dean of Admission and Financial Aid in 1990, and then as vice president of University Relations from 1999 to 2018. Throughout that time, Wilson has been one of the University's biggest champions and cheerleaders, boldly and convincingly making the case for the value of a Wesleyan education and the importance of giving back to the institution.
"For so many of us, Barbara-Jan represents the heart and soul of Wesleyan," said Donna Morea '76, P'06, chair of Wesleyan's Board of Trustees. "Her genuine love for the institution is infectious, but it is the way that she makes us feel that is her greatest gift. She cares about our success, our families, and our lives. Barbara-Jan has hundreds, maybe thousands, of people like me who genuinely believe we are one of her very best friends. And we all are."
The Baldwin Medal pays tribute to the late Judge Raymond E. Baldwin of the Class of 1916 and recognizes outstanding service to Wesleyan. Wilson's outstanding service has taken many forms. Most notably, she worked with President Michael Roth '78 on the $482 million THIS IS WHY campaign, as well as with President Emeritus Douglas Bennet '59, P'87, '94, Hon. '94 on a campaign that raised $281 million. All told, the University raised more money under her leadership than under all its previous fundraising chiefs combined and established more than 250 endowed scholarships during her tenure.
Frantz Williams Jr. '99, who succeeded Wilson as vice president for University Relations in January 2019, praised her work, noting "her energy, competitiveness, passion for each of the positions she held, devotion and care for the alumni community, and overall love of Wesleyan and her family."
A lifelong resident of Connecticut, Wilson grew up in Milford and received her BA and MA in English from the University of Connecticut. Her passion for Wesleyan and her family and friends is only matched (or occasionally exceeded) by her New York Yankees, New England Patriots, and Wesleyan Cardinals fandom. In retirement, she will be joining the board of trustees at Colby-Sawyer College in New London, New Hampshire.
"In her more than 30 years at Wesleyan, Barbara-Jan has improved every area in which she has worked. And she has worked in so many," said President Roth. "Her legacy here is profound, and it will continue to grow. Wesleyan's gratitude to Barbara-Jan is deep—almost as deep as her affection for and impact on this university she loves."
A list of past Baldwin Medal recipients is available online.