New Faculty Expert on Ancient Athens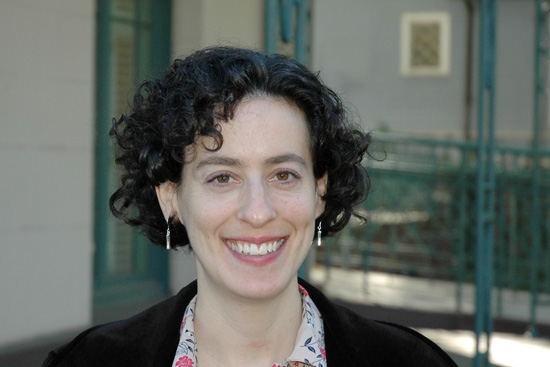 Celina Gray, assistant professor of classical studies and archeology is teaching Magic in the Ancient World and Introduction to Ancient Greek this fall.
Posted 10/16/07
Celina Gray has joined the Department of Classical Studies as assistant professor.

Gray came to Wesleyan this fall after a year spent as the Blegen Research Fellow in the Department of Classics at Vassar College, her alma mater. Previously, she was assistant professor of Greek art and archaeology at McMaster University, in Hamilton, Ontario.

This semester at Wesleyan, she is teaching GRK101, Introduction to Ancient Greek, and CCIV118, First Year Initiative: Magic in the Ancient World. As a graduate of a liberal arts college, Gray is excited to be back in a small college environment.

"I have always been a strong proponent of a liberal arts education," Gray explains. "This semester, I am continually reminded how wonderful it is to teach and interact with students in this environment; my students are thoughtful, analytical, creative, enthusiastic and critical. They are learning for the first time about an ancient culture which is completely foreign to them, but they continually make observations which allow me to think about the material in new and interesting ways."

Gray's research focuses on the material culture of ancient Athens, especially sculpture and architecture from the Classical to Roman periods. She has published several articles on Athenian funerary art and her book project, Buried in the Past: the Funerary Landscape of Roman Athens, considers issues of citizenship, funerary ritual and the revival of the Classical past.

She has been invited to present this research at the "German-American Frontiers of Humanities Symposium" in Potsdam, Germany this month. Sponsored by the Alexander von Humboldt Foundation and the American Philosophical Society, the symposium brings together American and German scholars in a variety of humanities fields. This year's theme is "Worlds in Motion: Migration, Boundaries, Identities" and Gray will be presenting a paper titled, "Defying Definitions: Citizens and Foreigners in Roman Athens."

Her interest in Greek art and archaeology developed from interdisciplinary training in the Graduate Group in Ancient History and Mediterranean Archaeology at the University of California, Berkeley, where she completed her Ph.D. In addition to her work at Berkeley, she has held fellowships at the American School of Classical Studies at Athens and the American Academy in Rome.

Gray is also a faculty member in Wesleyan's Archaeology Program. While her current research usually involves studying gravestones in dusty museum storerooms, she has extensive archaeological experience on both excavations and survey projects in Greece (Halai, Nemea, Corinth, Sikyon) and Italy (Oppido Lucano, Monte Polizzo). Additionally, in future courses and research, she is hoping to explore questions of cultural heritage and archaeological ethics.
 
By Olivia Drake, The Wesleyan Connection editor