Homecoming/Family Weekend Brings Them Home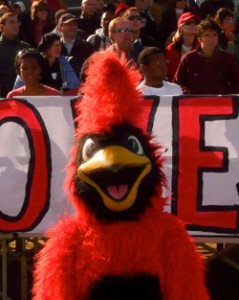 Come Home!" was the theme of Wesleyan's Homecoming/Family Weekend (HCFW) Oct. 17-19.
"I chose Come Home! as the theme for this event because I believe that Wesleyan is a family that grows stronger by engagement at regular gatherings such as Homecoming/Family Weekend," says Wesleyan President Michael Roth. "Many things in our lives change year to year, but we can always come back to Wesleyan and feel we belong."
The event featured 21 WESeminars, several athletic events, campus tours, an all-college dinner, a performance by Crooked Still, a breakfast for parent volunteers, family swim, alumni water polo game, reunion committee meetings, a donor associates reception, a gathering for Wesleyan Grandparents, tailgate party, scholarship celebration, party at Eclectic, fall harvest brunch, among several other activities.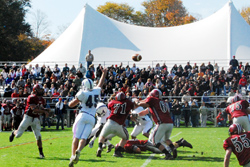 Special events included an Athletic Hall of Fame ceremony and dinner for the second class of inductees; A benefit concert for the Green Street Arts Center featuring Wesleyan A Cappella groups; the "Where on Earth Are We Going: Climate Policy: A Progress Report" Schumann Symposium; the Festival on Foss Hill featuring a Taste of Middlesex County; and the 16th Annual Dwight L. Greene '70 Symposium: "Enough: The Future of Black America" featuring NPR senior correspondent Juan Williams.
According to Makaela Kingsley, associate director of events, more than 2,500 alumni, family members and guests registered for HCFW.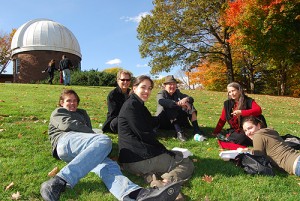 "We also had several athletic spectators, members of the Wesleyan and Middletown communities, and friends attending, so all told, there were well over 5,000 people on campus to enjoy the festivities," she says.
Below is a photo gallery of Homecoming/Family Weekend. Click on the image to open it in a larger window. A final photo gallery will be published in an upcoming Wesleyan Connection.