Sharp '85, Miranda '02, Weiner '03 Involved in Arts and Culture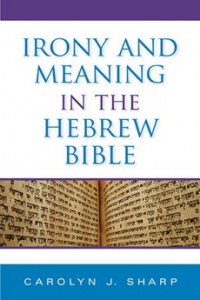 Sharp '85 Finds Irony in Hebrew Scriptures
In her fascinating new study, Irony and Meaning in the Hebrew Bible (Indiana University Press), Carolyn J. Sharp '85, associate professor of Hebrew Scriptures at Yale Divinity School, suggests that many stories in the Hebrew Scriptures may be ironically intended. By interweaving literary theory and exegesis, she examines the power of the unspoken in a wide variety of texts from the Pentateuch, the Prophets, and the Writings. Her book considers such themes as foreign rulers and the fear of God, the prostitute as icon of the ironic gaze, indeterminacy and dramatic irony in prophetic performance, and irony in ancient Israel's wisdom traditions.
Sharp pays special attention to how irony can challenge the dominant ways in which the Bible is read today, especially when it touches on questions of conflict, gender, and the other.
Sharp's research continues to explore the composition, redaction, and rhetoric of Hebrew Scripture texts. She is also the author of Prophecy and Ideology in Jeremiah: Struggles for Authority in the Deutero-Jeremianic Prose; and Old Testament Prophets for Today.

Miranda '02 Works on West Side Story Revival as His Tony-Winning Musical Recoups Its Investment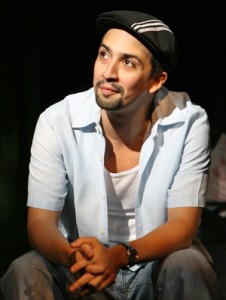 The Washington Post recently devoted an article to the upcoming revival of West Side Story, heading for Broadway after a tryout in Washington, D.C. from December through mid-January. In this new production of the classic musical, the Puerto Rican characters now speak and sing in Spanish.
Director Arthur Laurents asked Lin-Manuel Miranda '02, creator and star of the Tony Award-winning musical In the Heights, to translate dialogue and lyrics performed by the Puerto Rican characters into "street-smart, lyrical Spanish."
Around the holiday season, In the Heights had the good fortune to recoup its initial $10 million investment after playing 10 months at the Richard Rodgers Theater on Broadway, also setting a financial record for the show and theater during the week ending Jan. 4. Universal Pictures recently purchased the rights to turn the successful musical into a feature film, with Miranda as a co-producer with Meryl Poster.
Connecticut Art Show Features Paintings by Benjamin Weiner '03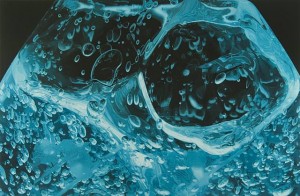 Works by painter Benjamin Weiner '03 are part of an exhibition, "Full Circle: Ten Years of Radius," at the Aldrich Contemporary Art Museum in Ridgefield, Conn., which was recently featured in The New York Times. According to the Times, "Radius: Professional Practice Series for Artists offers selected artists from Connecticut and southeastern New York an exhibition of their work as well as professional guidance and networking opportunities designed to start them on the path toward commercial success." The current art show represents a variety of art forms — paintings, works on paper, video, and sculpture.
Weiner grew up in Dobbs Ferry and now lives in Long Island City. He was part of Radius in 2005. He will show his work at the Pulse Contemporary Art Fair in Manhattan in March, through Mark Moore Gallery, in Santa Monica, Calif. Weiner is currently working on paintings for his second solo show at Mark Moore in April 2010. He also recently signed with the Collette Blanchard Gallery in Manhattan.
Exhibition Information:
"Full Circle: Ten Years of Radius," through June 7. Aldrich Contemporary Art Museum, 258 Main Street, Ridgefield; (203) 438-4519 or www.aldrichart.org.
"Radius: Emerging Artists from Connecticut and Southeastern New York," Jan. 25 to March 7 (opening reception, Jan. 24, 4 to 7 p.m.). Ridgefield Guild of Artists, 34 Halpin Lane; (203) 438-8863 or www.rgoa.org.