Quindlen P'07, Premji P'99, Masselli, Alexander '88, to Receive Honorary Degrees
An award-winning best-selling author, a pioneering entrepreneur and philanthropist, and two dedicated members of the Middletown community will be the honorary degree recipients at the 177th Wesleyan Commencement on May 24, 2009.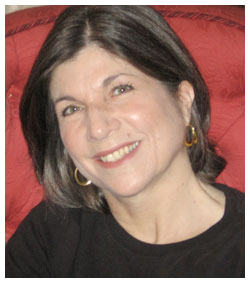 Anna Quindlen P'07, who will also give the Commencement Address, is a novelist, a journalist, and a champion of higher education. She currently writes the "Last Word" column on the back page of Newsweek and serves as chair of the board of Barnard College, where she received a degree in English literature.
Quindlen has published five novels, all of them bestsellers. Her most recent, Rise and Shine, debuted at number one on The New York Times bestseller list. She has also published many nonfiction books, including Thinking Out Loud, How Reading Changed My Life, and A Short Guide to a Happy Life, which has sold more than 1 million copies.
Quindlen spent most of her journalism career at The New York Times, where she wrote three columns, "About New York," "Life in the 30s," and "Public and Private." She won the Pulitzer Prize for her work on the paper's OpEd page. She is a fellow of the American Academy of Arts and Sciences and holds honorary degrees from more than a dozen colleges and universities.
Quindlen is the mother of three children. Her son Christopher Krovatin, also a novelist, graduated from Wesleyan in 2007.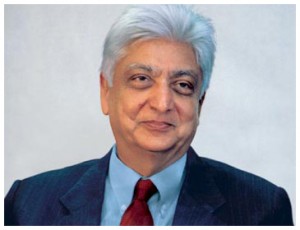 Azim Premji P'99 is chairman of Wipro Limited, one of India's leading technology companies. Headquartered in Bangalore, India, Wipro Ltd. provides a wide array of information technology services, infrastructure solutions, professional services and business solutions. He is also a non-executive director on the board of the Reserve Bank of India and a member of the Prime Minister's Committee for Trade and Industry in India. Business Week listed him among the "Top 30 Entrepreneurs in World History" and Time named him one of the "100 Most Influential People in the World."
In 2001, Premji established the Azim Premji Foundation, a not-for-profit organization dedicated to providing quality primary education for every child in order to build a just, equitable and humane society. The current programs of the Azim Premji Foundation engage 2.7 million children in more than 20,000 schools across India. Premji is the first Indian recipient of the Faraday Medal, and in 2005, the Government of India conferred upon him the Padma Bhushan, one of the highest civilian awards in the country.
His son Rishad graduated from Wesleyan in 1999 and will be celebrating his 10th reunion this year.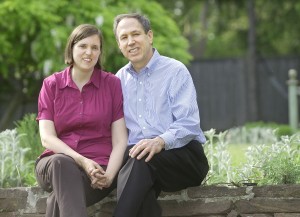 Mark Masselli and Jennifer Alexander '88 have been tremendous supporters of the Middletown and Wesleyan communities. Masselli is the co-founder, president and chief executive officer of Community Health Center, Inc., Connecticut's largest and most comprehensive provider of primary health care services for the uninsured and underserved. Founded in 1972, it now provides medical, dental and mental health care services to over 70,000 people annually in the state.
Masselli has been involved in a number of initiatives to revitalize Middletown for both businesses and residents. He is also the founding member of many community service initiatives in Middletown, including New Horizons Battered Women's Shelter, Nehemiah Housing Corporation and Oddfellows Youth Playhouse. He has worked with the Dalai Lama in efforts to resolve issues facing the Tibetan people. Masselli also was active in the development of the Bishop Tutu Refugee relief agency during the critical years fighting the apartheid system in South Africa.
Alexander founded the non-profit Kidcity Children's Museum, which draws 100,000 visitors a year to downtown Middletown. She has chaired the Downtown Business District, is a member of the Middletown Redevelopment Agency, the Central Business Bureau of the Chamber, and has co-chaired the Chamber's Creative Juice Council for people in the arts and creative industries.
In 2003, Alexander was honored with the Wesleyan University Service Award. She founded the Wesleyan Club of Middletown and served as its co-chair and chair. She has also participated in many Career Resource Center panels on the role of the entrepreneur, served on the Wesleyan University Bookstore Advisory Committee, and was a member of Wesleyan's 175th Anniversary Committee.
In 2008, Alexander and Masselli received the Middlesex Chamber of Commerce Distinguished Citizen Award.
Professor LiLy Milroy will serve as the Faculty Marshal at Commencement this year.
The 177th Commencement ceremonies will be held on Sunday, May 24, 2009. Find out more information about Reunion and Commencement Weekend here.