Wesleyan's Fulbright, German Exchange Scholars Announced
Anthropology and Science in Society major Kate Ottaviano '09 has already immersed herself in several cultures. As a daughter of international educators, she attended school in Italy and Japan, built a concrete house in a Filipino slum, delivered school supplies to impoverished children in Romania, and taught English to imprisoned women in Peru.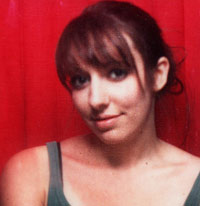 Ottaviano will continue her cultural immersion in 2009-10 as a Fulbright scholar, teaching English language in the European country of Macedonia. Administered by the Institute for International Education, the Fulbright U.S. Student Program awards full research grants to graduating seniors and young alumni after an extensive application process. Recipients receive a stipend to cover travel, housing and living expenses.
"Each culture speaks and breathes within me, influencing my personal outlook on the world in a unique way," Ottaviano says. "The life my parents chose for me has enabled me to feel at home in any country and has taught me tolerance, empathy, and the merits of diversity."
College of Letters and German studies major Andrew Kirwin '09 and Russian Literature major Emily Wang '08 also received a Fulbright Scholarship. Patrick Garrity '06 is an alternate. College of Letters and German studies major Jason Kavett '09 was also offered a Fulbright scholarship, but instead accepted a German Academic Exchange Service (DAAD) Scholarship for Graduate Study.
"I will always be interested in learning about people and cultures, inside and out, and Wesleyan has helped me better understand my goals in life," Ottaviano says, who received a specialized English Teaching Assistantship program award. "Teaching is one of them, and the Fulbright Program will give me the chance to further explore this passion."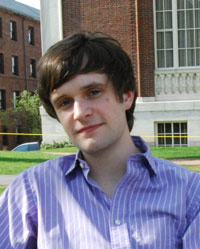 Kirwin will use his Fulbright for German literature research. He's planning to study at the Freie Universität in Berlin, where he will research the concept of madness in literary and theoretical works from the era of German Romanticism.
He credits the interdisciplinary nature of Wesleyan's College of Letters for introducing him to close readings of European literary and philosophical texts within their historical context.
"I will investigate a shift in German perceptions of mental illness as reflected in these works, from dread and mistreatment of the insane to fascination with and sympathy for them," Kirwin says. "My research will trace this reversal in thought about insanity, its manifestation in Romantic literature, and the part it plays in Romantic aesthetics."
To understand the new medical theories of madness that were developing at this time, Kirwin will study the works of the physician Johann Christian Reil, who coined the term "psychiatry" in 1808, and revolutionized perceptions of insanity.
"Through this project I will gain valuable research experience in the field which will better prepare me for graduate-level work," he says.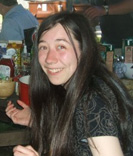 Wang will use her Fulbright award to expand on her senior thesis at Wesleyan. She will examine the least-studied writings of Russian modernist poet Nikolai Gumilev (1886-1921). His narrative poems "Mik" (1918) and the verse collection Tent (1921) reconsider the African themes present in Gumilev's earlier, more autobiographical poetry.
"Gumilev began as writer known for his devotion to the Symbolist movement, masculine persona, and travels to Africa, but as his writing developed he became not only a great and original poet, but also a highly influential editor, mentor and critic," Wang says. "Scholars are now studying neglected writers like Gumilev with great interest, and Russian high schools have begun including his poetry in the curricula. I am eager to join the Russian students, scholars and writers who are now beginning to acknowledge Gumilev's contributions to their heritage."
She plans to conduct this research in Moscow and take supplementary courses at Moscow State University.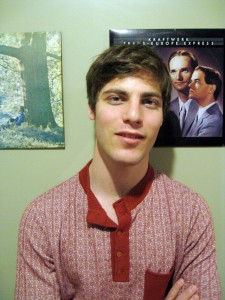 Like the Fulbright recipients, Kavett will have opportunity to complete a year-long research project. He will work at the at the University of Konstanz and study German poet Durs Grünbein's lyric poetry as a point of intersection between science, philosophy, and literature.
Grünbein, a Berlin-based author, is the recipient of Germany's highest literary prizes, including the Georg-Büchner-Preis and the Peter Huchel Prize for Poetry.
"Durs Grünbein is considered one of the most important literary voices to have come of age in the former East Germany, and an insightful commentator on the representation of German history," Kavett explains. "In particular, I am interested in asking what idea of human life Grünbein suggests by including in his lyric poetry anatomical models, and what this perhaps ironic approach to the body illuminates about Grünbein's poetic reflections on history."