Alumni Films Shown at Toronto International Film Festival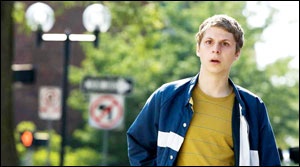 Several Wesleyan alumni-related films were part of the recent program on view at the Toronto International Film Festival, which was held Sept. 10–19. The festival has become the launching ground for films from around the world as well as for films that go on to win prominent awards.
Among the films shown were Youth in Revolt, directed by Miguel Arteta '89 (Chuck & Buck, The Good Girl), a very funny comedy based on the cult novels by C. D. Payne about the misadventures of a sex-obsessed 14-year-old Nick Twisp with a French alter-ego who inspires him to misbehave. Michael Cera (Juno, Superbad) gives one of his best comic screen performances as Twisp.
Paul Schiff '81 is the producer of Solitary Man, which features an excellent performance by Michael Douglas as a 60-year-old car dealer who faces a family and career meltdown. The film, which also stars Susan Sarandon and Mary- Louise Parker, has a sharp-edged, character-driven screenplay by Brian Koppleman who co-directed the film with David Levien.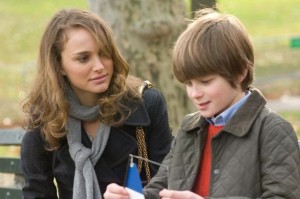 Other films screened at the festival were Down for Life, the gripping and grim movie about a day in the life of a Latina teenage gangsta in Los Angeles, directed by Alan Jacobs '80; and Love and Other Impossible Pursuits, written and directed by Don Roos (The Opposite of Sex, Happy Endings) and based on a novel by Ayelet Waldman '86. The latter film has a fine ensemble cast, with a powerful performance by Natalie Portman as a difficult and abrasive Manhattan young lawyer who grieves for the death of her baby daughter as she also tries to bond with her stepson, whose real mother, played by Lisa Kudrow, finds her incompetent.