Trammell '10 Writes Article on Trouble in Lake Baikal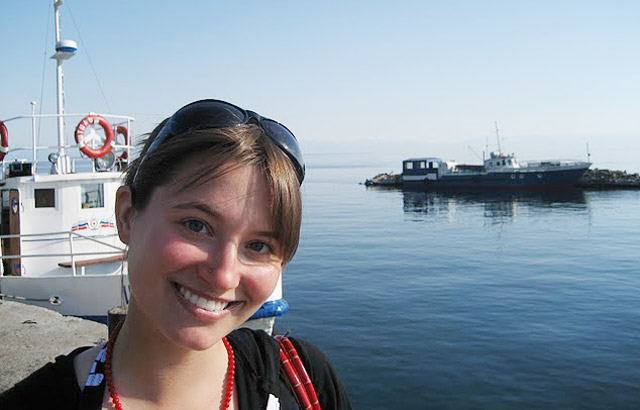 Government, Russian and East European Studies major Elizabeth Trammell '10 is the author of "Deep Trouble: Baikal, the world's deepest lake, loses some of its hard-won protection," published in the Feb. 10 edition of Transitions Online and the Feb. 12 edition of Business Week. Trammell is writing an honor's thesis on Russian environmental policy under Peter Rutland, co-chair of the College of Social Studies, the Colin and Nancy Campbell Professor in Global Issues and Democratic Thought, professor of government and tutor in the College of Social Studies. She interned last year for Great Baikal Trail, a sister environmental organization to BaikalWave in Irkutsk.
In the article, Trammell explains how Prime Minister Vladimir Putin allowed the Baikalsk Pulp and Paper Mill, closed in 2008, to resume production. Environmentalists now fear that the paper mill operation will pollute Lake Baikal, the deepest freshwater lake in the world.
"Why did Putin decide, 15 months later, to allow the mill to reopen without limit to its effluent for the next three years? The technology in BPPM is outdated, and it will take years and substantial investment to bring the plant up to modern standards," Trammell writes in the article. "Putin has given the factory three years to operate without the closed-loop system and to continue to dump pollutants into the lake, seemingly having decided that a short-term economic fix is worth the long-term ecological damage."