Cohen '10 Honored for Sports Information Efforts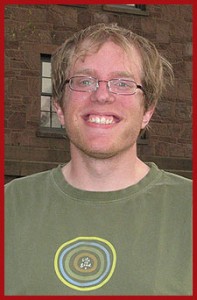 Ben Cohen '10 was chosen to receive the 2010 Bill Esposito Memorial Award by the Eastern College Athletic Conference – Sports Information Directors Association (ECAC-SIDA).
Named for long-time sports information director Bill Esposito, who served in the profession at St. John's University in Jamaica, N.Y. for 25 years, the award recognizes the outstanding contributions of a senior student among the ECAC membership (more than 300 East Coast Colleges from all NCAA Divisions) who plans to pursue a career in sports information.
Cohen has been a stalwart of Wesleyan's sports information student staff for three years. A staff sportswriter for the student newspaper in the fall of 2007, Cohen asked for feedback from Wesleyan sports information director Brian Katten on a volleyball article, establishing the connection. He has since gone on to serve as sports editor of the paper for two years and become the primary in-office, game-day stats, post-game release and website student worker for sports information. His self-directed contributions to the office are immeasurable and recently rewarded as he has been chosen the student supervisor for Wesleyan's smooth transition to a new athletic web site content manager this summer.
With a 3.60 GPA as an economics major, Cohen has served as a teaching assistant in an introductory economics class for three semesters while also serving as a one-on-one tutor in the subject. He was Wesleyan's football team manager from 2006-08 and during the summers of 2008 and 2009, worked independently to upgrade and improve the data available on the University's athletic web site.
Coming to Wesleyan from St. Paul's School for Boys in Brooklandville, Md., Cohen was sports editor of the student paper there for three years, was a three-season team manager (football, basketball and baseball) and received the C. Markland Kelly Athletic Service Award his senior year, given to the student who has best demonstrated outstanding characteristics and rendering service to the school's athletic and/or physical education program.
Of the previous 14 Esposito award recipients, only four have been from NCAA Division III colleges like Wesleyan. Cohen will receive his award during the annual ECAC-SIDA Workshop, this year to be held in North Falmouth, Mass., June 8-11. The awards banquet is scheduled for Thursday, June 10 at the Sea Crest Oceanfront Resort and Conference Center.