Fulbright Scholars Heading to Belgium, Turkey, Indonesia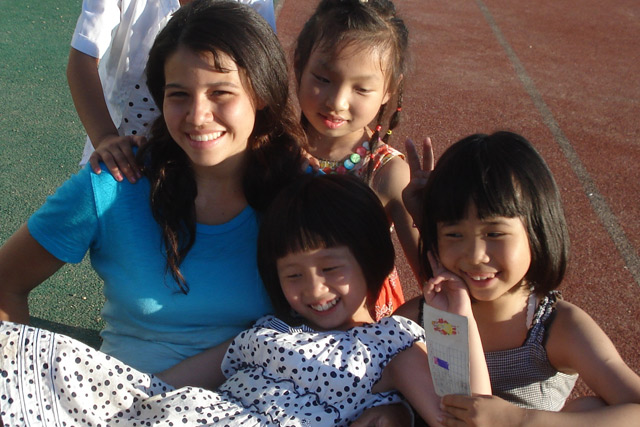 Recent graduate Anne Rosenthal's years of taking French and environmental science classes will come in useful next year as she studies Belgium's efforts to stimulate market demand for environmentally friendly products.
Rosenthal '10 is one of four Wesleyan alumni selected to participate in the Fulbright U.S. Student Program in 2010-11. Fulbright scholars conduct research abroad or teach English in foreign countries.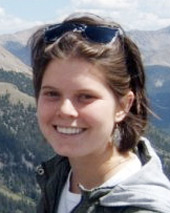 Rosenthal, who double majored in French studies and environmental science, will enroll in graduate-level environmental management courses at the Université Libre de Bruxelles (ULB), while examining Belgium's role within the European Union framework for green product certification, and Belgium's promotion of greener consumption. During a semester abroad in Paris, Rosenthal became interested in the ways Europeans thought about the environment, especially compared to attitudes in the U.S.
"I hope to leave Europe with an understanding of why EU programs might or might not represent promising models for the U.S. by getting a sense of Belgian people's attitudes toward environmental issues," she says. "My project will allow me to continue pursuing both my passions of environment and French.  I am incredibly grateful to my Wesleyan professors for inspiring and encouraging me to do this."
College of Social Studies major Tess Eisenhart '10 will use her Fulbright scholarship to teach English at a Turkish University. Eisenhart, who has taught English in Guatemala, studied abroad in Egypt and volunteered in India and Ecuador, has a deep appreciation for diversity of peoples, geographies and environments. She wrote her senior thesis about the Muslim Brotherhood in Egypt. Eisenhart also has a certificate in international relations.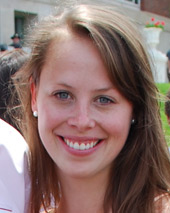 "I also will study Turkish while abroad, and I ultimately hope to enter the Foreign Service or work in international development after the duration of the grant is over," Eisenhart says.
Last summer, Fulbright Scholar Melina Aguilar '10 taught English to children at a boarding school in Yantai, China. Next year, Aguilar, a CSS major, will spend 10 months in Indonesia teaching English while committing to several community service projects and creative activities with her students.
Aguilar wrote a thesis titled "The Paradox of Los Cuentos Chinos," which enforced her desire to learn more about East and Southeast Asia, and study its relation with Latin America. Her placement in Indonesia may conclude in future research on economic development and South-South relations of Southeast Asia and Latin America.
"As a Latina acting as an ambassador of America culture, I seek to demonstrate to Indonesia students another side of American culture and people while teaching English, a language I also learned as a second language," she says. "I hope to get from this experience the opportunity to observe, engage and be part of an amazingly interesting and important country, the world's fourth most populous country, the world's third largest democracy, and the world's largest Muslim-majority country."
Music graduate student Garrett Field received a Fulbright, but chose to participate in a 2010-2011 US Department of Education Fulbright-Hays Doctoral Dissertation Research Abroad (DDRA) Program Fellowship instead.
The Fulbright Program was established in 1946 by the U.S. Congress to "enable the government of the United States to increase mutual understanding between the people of the United States and the people of other countries." It is the largest U.S. international exchange program offering opportunities for students, scholars, and professionals to undertake international graduate study, advanced research, university teaching, and teaching in elementary and secondary schools worldwide.