Halpern '09 CFO for Technology Venture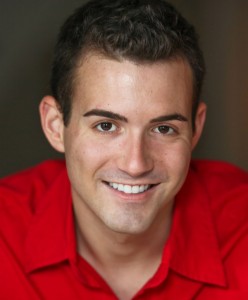 Most people don't become CFO of a national organization just one year out of Wesleyan—as a first job, no less—but Seth Halpern '09 did just that.
A government major, he moved to Washington D.C. after graduation to look for employment, but the job market was difficult and a month later he was still unemployed. One morning at a local cafe he got to chatting with someone who said he worked at a software start-up, NationalField. Halpern admits that he's always been "tech savvy" and the two hit it off. From there, he was introduced to the NationalField founders and he accepted a volunteer position with the team. A short time later, the CEO gave Halpern one of the top positions in the organization, formally naming him chief financial officer for NationalField, a technology venture that is credited with building the world's first hierarchical social network.
"Our platform is designed to filter information so those who need it will have it," says Halpern.
The web site nationalfield.org further explains the concept: "Other software solutions can't tell the difference between the newest intern and the director of your organization. Our hierarchy molds to the structure of your organization and gets smarter as it is used: meaning people at every level in your organization, no matter their role or position, get exactly the information they need to do their job."
"The idea started on the Obama campaign, where the platform was used to help manage the staff and volunteers working on the campaign," he adds. Those who needed the complete overview received all the information; those who needed street-level details weren't bogged down with extraneous reports. Democrats considered it a key factor in their efforts to mobilize volunteers and campaign workers in the 2008 presidential election of Barack Obama.
The conclusion of the presidential campaign did not put an end to interest in NationalField, however. Instead, "workers went back to their nonprofits, their jobs at organizations, and realized that NationalField would help them, also," says Halpern. "We've seen 900 percent revenue growth year-over-year, we've created over a dozen jobs in the worst recession in generations, and we've been profitable from the very beginning."
For Halpern, it's been a year of learning on the job. He says that his finance lunches with NationalField CEO Edward Saatchi are a "high point" of his week. "I've learned a lot from him; he's wildly intelligent and only slightly older, so we have a lot to talk about."
Currently the team is working on the 3.0 version of the software. They're also opening up offices in London and San Francisco, Halpern says, and we hope to become "a recognizable name throughout the world."
As for what gave him the impetus to join NationalField at a top tier of responsibility:
"It was a young, fresh team. I liked the value of the product and the culture of the company, the 'out of the box' mindset, but it was honestly Wesleyan that gave me the leap of faith to take this position."