Education Reform, Youth Empowerment Topics of MLK Day Celebration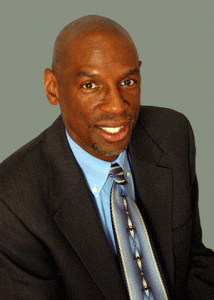 "Education Reform and Youth Empowerment" was the topic of renowned educator Geoffrey Canada, the featured speaker at this year's Martin Luther King Celebration on Jan. 21 in Memorial Chapel.
Canada, who was featured in the recent documentary Waiting for Superman, has dedicated the past 20 years of his life to helping the most impoverished, at-risk youth beat the odds. His idea of educational change is predicated on a simple yet radical idea: to change the lives of inner city kids we must simultaneously change their schools, their families, and their neighborhoods. Through programs such as the Beacon School, Community Pride Initiative, Harlem Gems, Harlem Peacemakers, and the Promise Academy, he has developed a network of services that reach most of the 6,500 children and their families living in the Harlem Children's Zone.
As President and CEO of the revolutionary Harlem Children's Zone in New York City, Canada's programs are designed to prevent youth violence and foster community development. His groundbreaking work for a 24-block neighborhood in Harlem has been replicated in communities across the country.
Canada is the author of Fist Stick Knife Gun: A Personal History of Violence in America and Reaching Up for Manhood. He is also the subject of the book Whatever It Takes: Geoffrey Canada's Quest to Change Harlem and America by Paul Tough.
Canada grew up in the South Bronx of New York and earned a master's degree in education from the Harvard. Recently, Canada was honored with the prestigious McGraw Prize for education.
The presentation was supported by the Wesleyan Student Assembly (WSA), the Office of Student Activities and Leadership Development (SALD), the Office of Residential Life, the Office of Academic Affairs, the Office of Diversity and Strategic Partnerships, the Usdan University Center and was part of the Social Justice Leadership Conference.