Jakobson Visiting Writer Kaplan '73 to Speak Feb. 9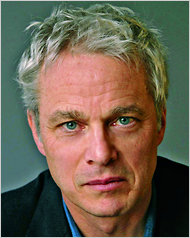 Author James Kaplan '73, the Writing Programs' 2011 Joan Jakobson Visiting Writer, will speak at 8 p.m. Feb. 9 in the Russell House.
Kaplan has been writing about people and ideas in business and popular culture, and also writing fiction, for over three decades. His essays and reviews, as well as more than a hundred major profiles of figures ranging from Madonna to Helen Gurley Brown, Calvin Klein to John Updike, Miles Davis to Meryl Streep, and Arthur Miller to Larry David, have appeared in many magazines, including The New Yorker, The New York Times Magazine, Vanity Fair and Esquire. 
In November 2010, Kaplan published an acclaimed new biography, Frank: The Voice (Doubleday), about the early life of one of America's best known American singers and entertainers of the 20th century, Frank Sinatra, from the years 1915 through 1954. Kaplan reveals how Sinatra helped to make the act of listening to pop music a more personal experience to his fans than it had ever been before.
Michiko Kakutani of The New York Times recently chose Kaplan's book as one of her Top 10 Books of 2010. In her review in the Times, she wrote that Kaplan "has produced a book that has all the emotional detail and narrative momentum of a novel.  …  In recounting his subject's rise and fall and rise again — all before the age of 40 — Mr. Kaplan gives us a wonderfully vivid feel for the worlds Sinatra traversed, from Hoboken and New York to Hollywood and Las Vegas, as well as the rapidly shifting tastes in music that shaped him and were later shaped by him."
The event is free and open to the public.
Kaplan's talk is part of the Writing at Wesleyan Spring 2011 Russell House Series. For more information on Kaplan and other upcoming speakers go to http://www.wesleyan.edu/writing/distinguished_writers/.