Devane '09 Find NYC Ideal for the Life of an Entrepreneur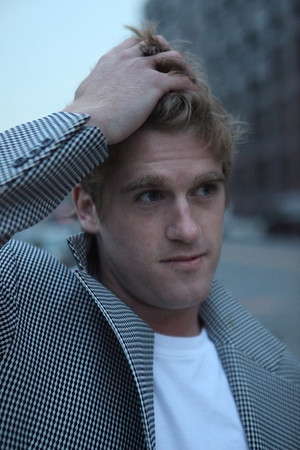 Tim Devane '09 was recently interviewed by the tech blog We Are NY Tech.Devane describes himself as a "British-born NYC-living entrepreneur, wanderer, environmental advocate, hustler, business developer, and most importantly writer."
In the interview, Devane discusses why he came to New York City:
"New York is where things happen. I was drawn in by the electricity, the excitement, and have been overwhelmed by the shear capacity to create and accomplish that people here exhibit. That goes for tech and for many other areas. It's like everyone has their noses to the grindstone but they're looking up winking at you, because they know New York is the only place they could do what they're doing."
Devane also talks about his connection with Wesleyan alumni:
"I owe quite a lot to the alums I connected with just before and after graduating from Wesleyan. … Many of these alums are people I count as friends and colleagues today. Wes alums gave me advice on where to go, what to do, and who else to speak to. They introduced me to industries and companies I was unaware of. More than anything, they helped me gain a stronger sense of what I wanted to do, because I really wasn't sure when I left school.
Devane also recently contributed an op-ed, "Can't Knock the Hustle: Job Search Today,"to the Huffington Post. In searching for a job, he suggests sending e-mail constantly to contacts, moving to the place where you want to work, and keeping up the hustle in the wake of rejection.
Devane works at Betaworks, a tech incubator and venture firm founded by two Wesleyan graduates, Andrew Weissman '88 and John Borthwick '87. The firm starts and invests in promising Web services, and was featured last year in The New York Times.
Devane is the co-founder (along with Eli Bronner '10) of Birthright Earth, an environmental nonprofit program that funds eye-opening trips for young people to the rain forests of South America. For more information, go to http://birthrightearth.com/.