Leiner '93 Organizes NYC's First Film, Entertainment Soccer Tournament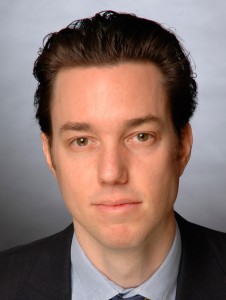 "Executive VP of Acquisitions & Production for Sony Pictures Classics, Dylan Leiner has spent his career traveling to Cannes, Milan and other international film festivals looking for material to acquire. For roughly 15 years, he's also been a member of an informal floating soccer game," writes Michelle Kung for the March 25, 2011, Wall Street Journal.
On April 23, Leiner and a friend, Jeffrey Saunders, founder of CinemaCapital and a former professional soccer player, will bring a version of that floating game of film professionals and more to New York City. Their organization, NYFEST—New York Film and Entertainment Soccer Tournament—will host a day of soccer as a charity event organized in conjunction with the Tribeca Film Festival and in partnership with UMBRO. Proceeds will benefit underserved inner-city youth.
"Our vision of hosting an entertainment-based soccer tournament in New York, the world's most international city, took shape several years back," Leiner recalls. "When the opportunity arose to work with the Tribeca Film Festival to bring the idea to fruition, we jumped at the chance. Film and soccer both bring people together by crossing borders and capturing incredible passion." Leiner was a four-year soccer player at Wesleyan and recalls with pride the team's 15-1-1 record in his junior year. The team, which won the ECAC Tournament that year with a record that still stands, also won the Little Three two years in a row.
Leiner notes that the event is family-friendly and open to the public, with all day action from 9 a.m. to 6 p.m. The film industry tournament will be from 9 a.m. to 4 p.m.; the youth soccer showcase from 10 a.m. to 4 p.m.; and the celeb match from 4 to 6 p.m.
Additionally, soccer champion Pélé, a Wesleyan parent and holder of an honorary doctorate from Wesleyan in 2001, will call the coin toss to begin the celebrity games.
NYFEST will be held on Hudson River Park's Pier 40 in Tribeca and will also include introductions to soccer for NYC youth, skills stations, skills competitions, freestyle juggling and youth exhibitions with professional coaches. He encourages Wesleyan friends and community members to visit the site at NYFEST.org and come out and enjoy the fun for a good cause.