Gudvangen Hired as Director of Financial Aid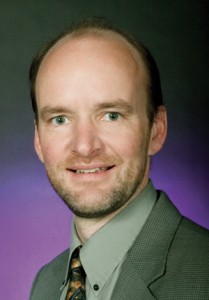 John Gudvangen was hired as the director of financial aid. He starts on Aug. 17.
Gudvangen comes to Wesleyan from Colorado College, where he has served as associate director of financial aid since 1995. His knowledge of financial aid policy and process, as well as needs analysis, is deep and comprehensive. He has helped to set policy and supervise staff, promoted access regardless of ability to pay, counseled students and families, analyzed data for internal and federal reporting, and presented information in print and on the web.
His 23 years at Colorado College also includes service as associate director of admission.
Gudvangen is a former member and president of the Colorado Springs Board of Education, charged with providing leadership of a system with 67 schools and 29,000 students.He served as president of the Colorado Association of School Boards and was appointed a member of the Colorado Goals 2000 Panel from 1995–1999. Gudvangen holds a master of public administration degree from the University of Colorado and a bachelor's degree, majoring in chemistry, from Colorado College.