Wilensky-Lanford '99 Writes About Chasing for the Garden of Eden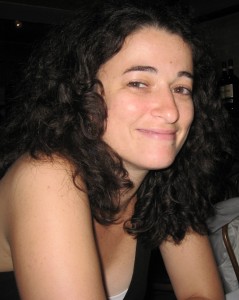 In her illuminating new book, Paradise Lust: Searching for the Garden of Eden (Grove Press), Brook Wilensky-Lanford '99 traces the stories of various men who have sought over time to find the "real" Garden of Eden all over the globe, often in the most unlikely places, despite scientific advances and the advance of Darwin's theory of evolution. This obsessive quest consumed Mesopotamian archaeologists, German Baptist ministers, British irrigation engineers, and the first president of Boston University, among many others. These relentless Eden seekers all started with the same brief Bible verses, but ended up at different spots on the planet, including Florida, the North Pole, Ohio, China, and Iraq.
On the web site Religion Dispatches, the author answers questions about her book and her approach to writing about each of the seeker's quest to discover Eden on earth.
Wilensky-Lanford says: "I want you to be able to follow each seeker's logic for as long as possible, before that veneer of philosophy breaks down into straight-up belief. … For me, each theory became a miniature creative work, convincing in the sort of literary way where you're rooting for the narrator of a great novel. I do have a soft spot for the 'why not?' school of Eden rhetoric, in which a location is deemed possible because it's no more unlikely than the alternative. One of my favorite seekers, Tse Tsan Tai, tried to prove Eden was in Mongolia by virtue of the fact that Iraq was just too ugly."
In her review of Wilensky-Lanford's book in The New York Times, Andrea Wulf writes: "The stories she has collected in Paradise Lust are certainly weird, and at times strangely wonderful. … Wilensky-Lanford tackles her subject with an appealing mix of serious research and tongue-in-cheek humor. Neither too academic nor too whimsical, the storytelling … is often irresistible."
In another review, Michael Kroner in the Cleveland Plain Dealer writes: "Paradise Lust is an entertaining history of a story we all know, whether we believe it or not. It is also a thoroughly researched and engaging examination of faith's role in our lives. This is Wilensky-Lanford's first book, and it bodes well for her of-this-world future."
Wilensky-Lanford majored in religion at Wesleyan and received an MFA in nonfiction from Columbia University. For more about the author, visit www.brookwilenskylanford.com.
Upcoming New York City event:
Thursday, Sept.15, 7 p.m.: Restless Legs Reading Series, 266 Broome St, New York, NY 10002