Varekamp, Ostfeld Present Papers at National Conference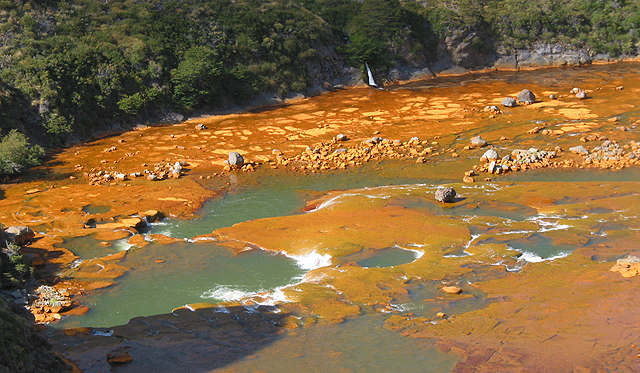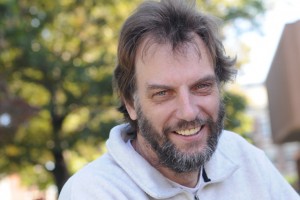 Six Wesleyan researchers, including a graduate student, were authors or co-authors of papers chosen for presentation at this year's annual meeting of the Geological Society of America (GSA) in Minneapolis, Minn., Oct. 9-12. It is the largest annual meeting of the preeminent scientific association in the geologic and earth science fields.
Johan Varekamp, Harold T. Stearns Professor of Earth Sciences, professor of earth and environmental sciences, presented two papers. The first, "Wethersfield Cove, Hartford, Conn. – A 300 Year Urban Pollution Record," detailed a study of the sedimentary record of the cove, which revealed unusually high levels of Mercury. The cove, which had been surround by economic activity since colonial times, showed sedimentary mercury levels as high as 3,000 parts per billion.
The study has become the subject of a front-page feature in The Hartford Courant featuring Varekamp and three graduate students from his Graduate of Liberal Studies (GLSP) class, Kristen Amore, Julia Rowny and Luis Rodriguez, assistant store manager at Cardinal Technologies, who joined Varekamp to do ongoing samplings of the cove.
Varekamp also was asked to present his paper, Lake Caviahue (Argentina) Nearing Schwertmannite Saturation, which charted the chemistry-altering changes in the lake since the eruption of the Copahue volcano in 2000.
The paper was co-authored by Varekamp's former graduate student Tristan Kading MA '10, who is now a Ph.D. candidate at the Woods Hole Oceanographic Institute. Kading did much of his master's study on Lake Caviahue.
The volcano's runoff into Lake Caviahue has raised the lake's acidity over the last 11 years creating a near saturation of the mineral schwertmannite, which has given the water a yellow-brown color.
"This mineral acts as a sponge for toxins such as arsenic," say Varekamp. "Not too long from now the whole lake may turn into a yellow brown gooey colloid."
Schwertmannite is a mineral that scientists believe occurred on Mars and early Earth where it may have functioned as a "sunscreen" for early life. The saturation of Lake Caviahue is an unusual event and offers scientists the opportunity to observe an analog for early Earth and Mars environments.
Varekamp adds that Lake Caviahue has been studied for 14 years by himself and many Wesleyan undergraduate and graduate students.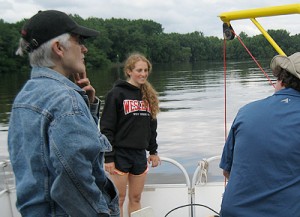 Rosemary Ostfeld '10, MA '12 in earth and environmental sciences was the primary investigator on "Bedford Formation in the Glastonbury Meanders of the Connecticut River." Her co-authors were Suzanne O'Connell, associate professor of earth and environmental sciences; Peter Patton, professor of earth and environmental sciences; Phillip Resor, associate professor of earth and environmental sciences; and Lynn Geiger of Wellesley College.
"The purpose of the study was to learn more about the transport of sediment through meandering rivers, and how bedforms are formed within these river meanders," Ostfeld says. "We used sidescan sonar to map the riverbed, and took flow velocity measurements to determine how the riverbed was changing during low and high river discharge. We also modeled the river using a 2-dimensional river modeling software."
The study was featured during a poster session at the GSA national meeting.
"This project couldn't have been completed without the help of my advisors Suzanne O'Connell, Peter Patton and Phil Resor," Ostfeld says.