5th Class Inducted to Athletics Hall of Fame (with VIDEO)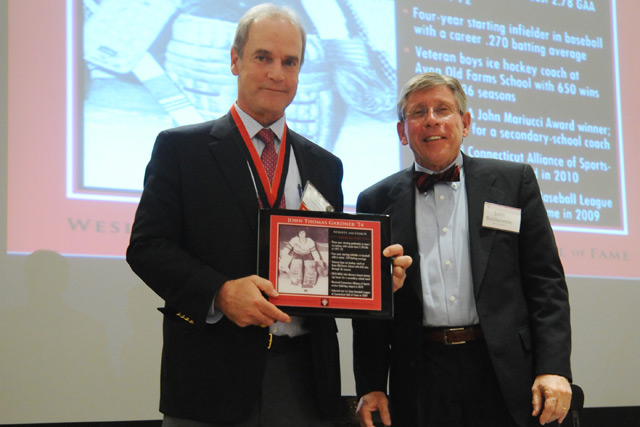 Wesleyan inducted the fifth class into its Athletics Hall of Fame during a ceremony Nov. 5 as part of the university's Homecoming/Family Weekend activities. The addition of five individuals and one team will bring the total in Wesleyan's Athletics Hall of Fame to 30 individuals and five teams. 
[youtube width="640″ height="420″]http://www.youtube.com/watch?v=cwq21A0QBKA&NR=1&feature=endscreen[/youtube]
Entering in the fall class of 2011 will be Susie Bellizzi Cirone '99, John Gardner '74, Steve "Spike" Paranya '61, Linda Polonsky '82, James "Sandy" Van Kennen '66, and the field hockey team of 1980: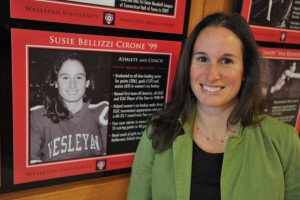 • Susie Bellizzi Cirone '99 graduated from Wesleyan as one of the most decorated women's ice hockey players in school history. Her 206 career scoring points (137 goals and 69 assists), is nearly double that of the next leading scorer in program history. She holds career and seasonal school scoring records for points and goals as well as career assists.
She led the Cardinals to a stretch of four consecutive winning seasons in program history with a cumulative 60-33-7 record and three ECAC tournament appearances. She was named an ECAC Division III first-team all-star as well as Player of the Year in 1999 after earning second-team recognition in 1998. She also was a four-year starter in women's lacrosse, amassing 46 goals and nine assists. Cirone has been a prep school or college coach since she graduated from Wesleyan, completing her sixth season as head girls' ice hockey coach at the Holderness School in Plymouth, N.H. in 2011.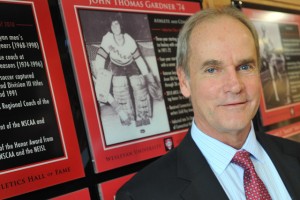 • John Gardner '74 was the starting goaltender for the first three varsity men's ice hockey seasons at Wesleyan (1971-74) and collected a total of 1,742 saves in 50 career games. Going on to a professional career at the Avon Old Farms School in Connecticut, Gardner has coached the boys' ice hockey team at Avon for 36 years through the 2010-11 season with an amazing 650-204-36 cumulative record and eight New England Division I Prep titles to his credit.
Serving in a number of capacities at Avon over the years, including mathematics teacher and athletics director, Gardner has been the provost at the school for the last 12 years. He was the 2010 recipient of the American Hockey Coaches Association (AHCA) John Mariucci Award, one of the AHCA's most prestigious awards,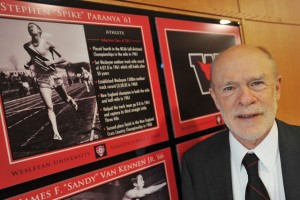 • Steve "Spike" Paranya '61 was a New England and IC4A track champion in the mile who went on to compete in the NCAA Championships in Philadelphia in 1961, setting a Wesleyan record of 4:07.0 while placing fifth behind runners from The University of Oregon, The University of Kansas and The University of Southern California. His New England winning time of 4:10.8 was a meet record as he also captured the half-mile title in the meet.
A tremendous track and cross-country talent at Wesleyan, Paranya was part of five Little Three champion varsity teams. He set numerous cross-country course and track facility records during his career and was undefeated in cross country during the 1960 dual-race season, culminating in a second-place finish in the New England Championships, helping Wesleyan place fourth of 21 teams. He also was the New England mile titlist in 1960.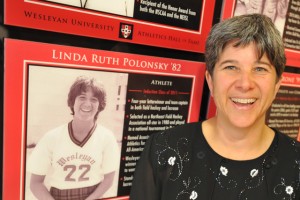 • Linda Polonsky '82 was a four-year letter-winner and team captain as a senior in both field hockey and women's lacrosse. She was the recipient of the 1981 Jones Award as the team's outstanding player in field hockey as well as the 1981-82 Suki Hoagland Award, which is given annually to the top contributor to Wesleyan women's athletics each year.
She started in every field hockey game over four years, scoring 29 goals while earning Northeast Field Hockey Association all-star honors in 1980, gaining her a spot on the Northeast squad for the U.S. National Field Hockey Association Tournament held in Detroit, Mich. She was one of only four collegiate players selected for the squad, dominated by regional club players. She went on to receive all-New England field hockey recognition in 1981, as well as AIAW Division III All-America laurels in 1982.
In lacrosse, Polonsky started in the midfield for three seasons, excelling defensively as a team leader in draw controls and ground balls while also contributing to the attack with 15 goals and 22 assists over those three campaigns.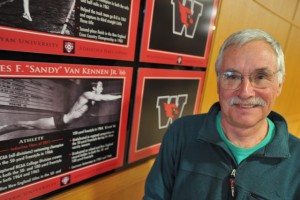 • James "Sandy" Van Kennen '66 is the only Wesleyan swimmer to win a National Collegiate Championship at all levels. He placed first in the 50-yard freestyle over competitors from such schools as The University of Maryland, The University of Michigan, North Carolina State University, The University of Kansas and The University of Texas at the 1966 NCAA Championships. Having won an NCAA small college crown, he was invited to participate in the overall NCAA Championships at the Air Force Academy.
He graduated as the Wesleyan and New England record-holder in both the 50-yard freestyle (:21.39) and the 100-yard freestyle (:46.98). A three-time New England champion in the 50- and 100-yard freestyle, Van Kennen won the NCAA College Division title for 50 yards twice and for 100 yards once. He finished first in a 50-yard freestyle event in all but two races during his collegiate career, those coming in the NCAAs in 1964 (third) and 1965 (seventh).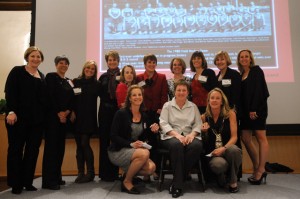 • 1980 Field Hockey Team culminated the winningest three-year stretch in program history with an undefeated record, 8-0-3. From 1978-80, the field hockey team posted a 28-3-4 record for a .857 winning percentage. The 1980 squad captured its second-ever Little Three title with shutout victories over both Amherst (3-0) and Williams (5-0). The team shut out six of its 11 rivals and outscored the opposition by an overwhelming 30-9 margin.