Families Celebrate, Alumni Unite at Homecoming/Family Weekend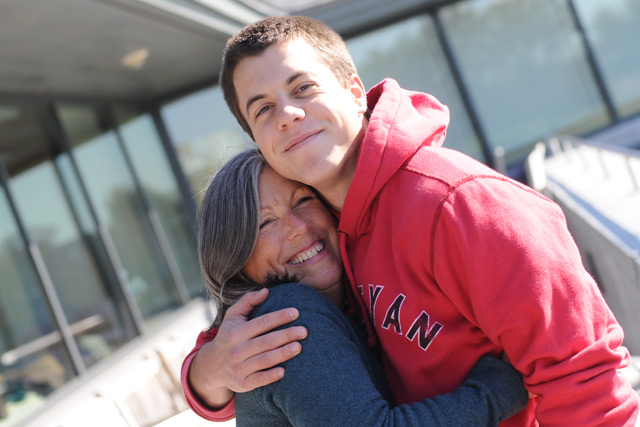 More than 2,200 students, alumni, parents, friends and family attended Homecoming/Family Weekend activities Nov. 4-6.
Campus guests participated in numerous academic, cultural and athletic events while reconnecting with Wesleyan and with each other at a host of special seminars and social gatherings.
Key events this year included the homecoming football game against Williams College; a celebration of Alvin Lucier, the John Spencer Camp Professor of Music, emeritus; a Randy Newman P'14 benefit concert; a Homecoming Day Lunch, Fall Harvest Brunch and All-College Dinner; an Athletics Hall of Fame induction ceremony; Patricelli Center for Social Entrepreneurship Ribbon Cutting; the 19th Annual Dwight L. Greene Symposium, and Where on Earth are We Going? Symposium.
A few photos of HCFW 2011 are below. Others can be seen in the HCFW 2011 photo gallery, hosted by Flickr.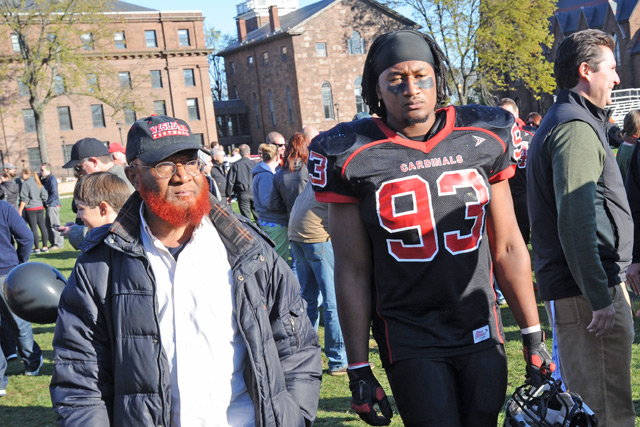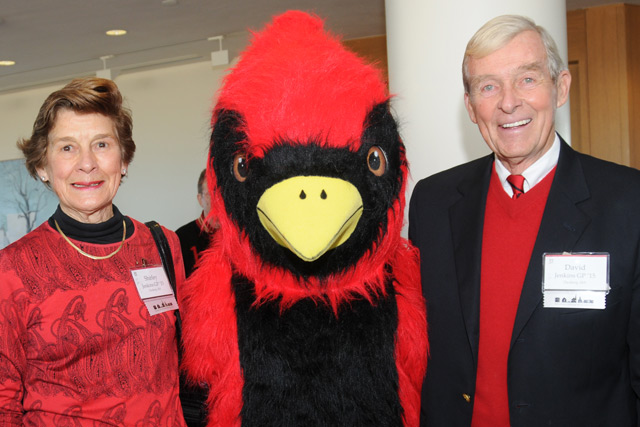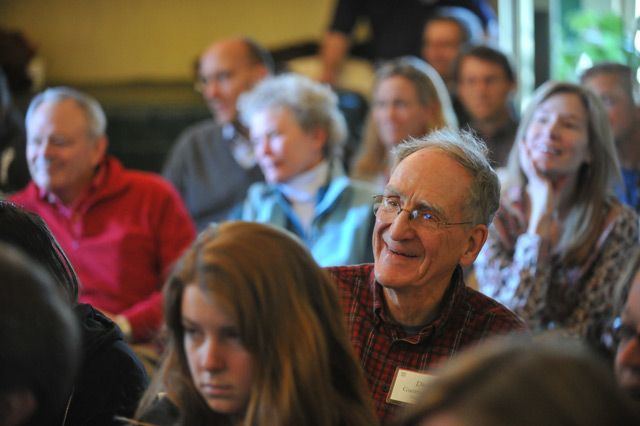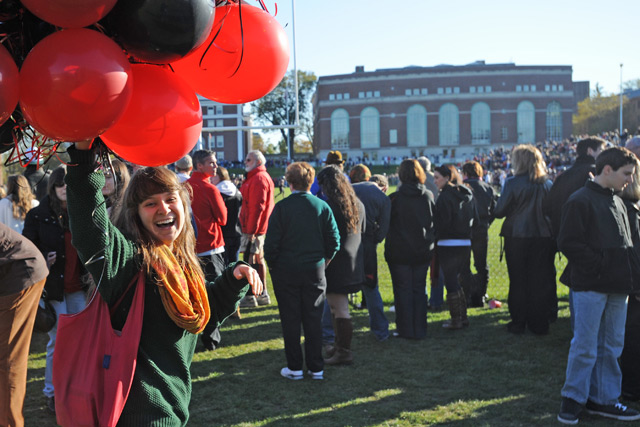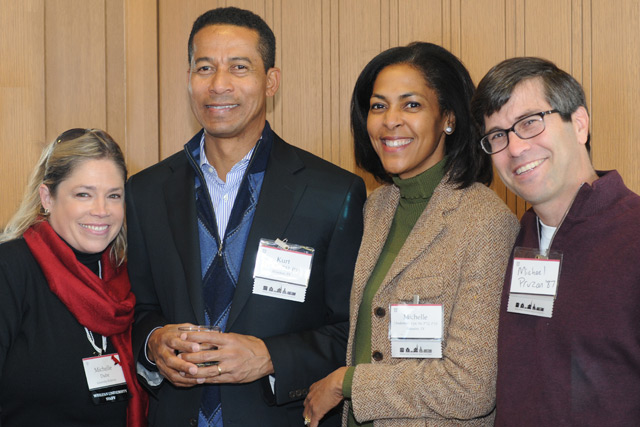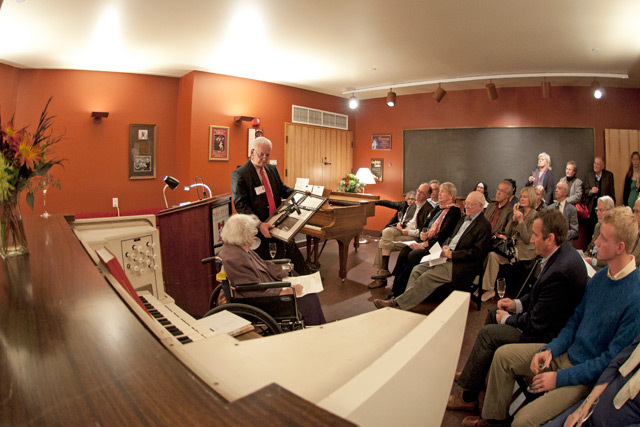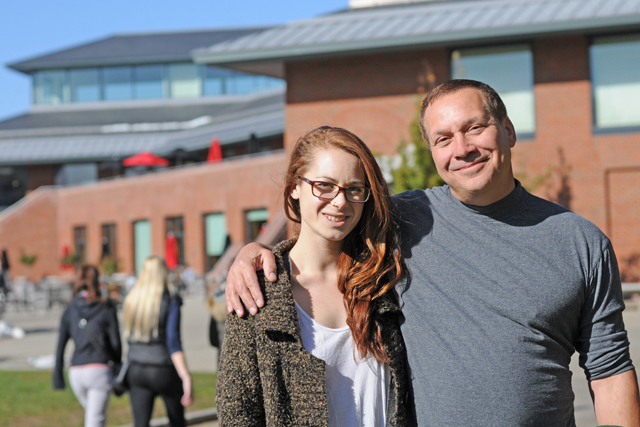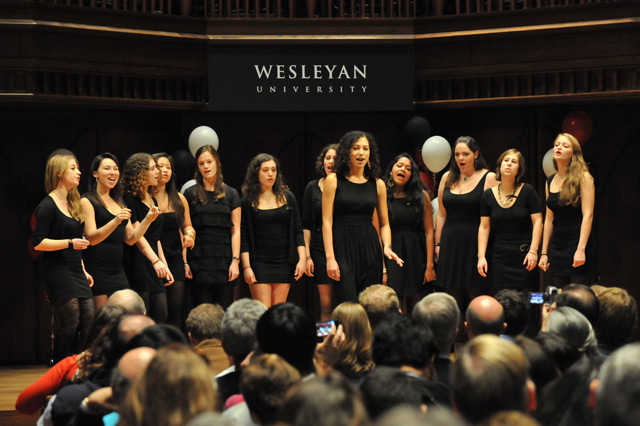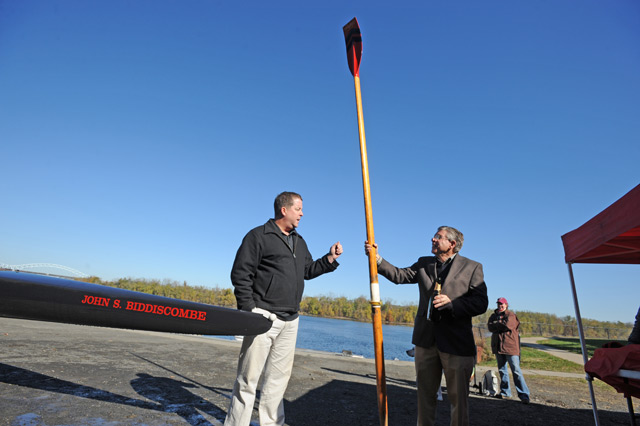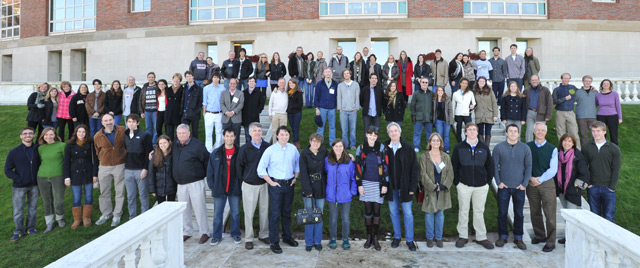 (Photos by Olivia Drake, Nick Lacy and Nam Anh Ta '12)