Neufeld '12, Bartle '12 Co-Produce Middletown Youth Radio Project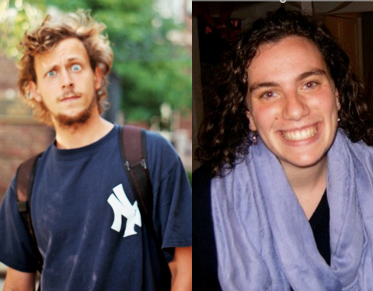 A show on bullying in a Middletown neighborhood ,produced by Maddie Neufeld '12 and Harry Bartle '12, was recently featured on WNPR and GPRX radio.
Neufeld and Bartle are co-producers of the Middletown Youth Radio Project.
After submitting a proposal to Generation Public Radio Exchange (GPRX), Middletown Youth Radio Project was selected to produce a piece on bullying in Traverse Square, a federally subsidized complex in Middletown.
"We wanted to understand what bullying might look like in a community. DJ DZhane and DJ Elizabethyano took on the project and went around Traverse Square with a microphone and recorder in hand, interviewing family, friends and neighbors about bullying," Neufeld explains.
The story is online here. It was aired as a part of a one-hour special on bullying put together by WNPR and GPRX.
The Middletown Youth Radio Project (MYRP), started in the Spring of 2007 by Mu Abeledo '09 and Jess Jones '08, is the only program of its kind in Central Connecticut. On the airwaves of WESU FM 88.1, Traverse Square youth learn audio production and radio DJ skills. Every Friday from 6:30 to 7 p.m. the youth DJs play their music, original stories, interviews, commentary, and poems which they have worked on throughout the previous weeks.
"We inherited leadership of the program in the spring of our freshman year and had to learn the ropes so that we could continue to effectively provide a space for Middletown youth to express themselves weekly on their own radio show," Bartle says.
As the coordinators and behind-the-scenes producers of the show, Neufeld and Bartle meet with the youth DJs every week to work on whatever project they are most interested in pursuing.
"This could be anything from going down to Main Street and interviewing a cafe owner, to writing and recording a commentary on violence in schools," Neufeld says.
Neufeld has worked with WNYC's Radio Rookies and WBUR's Radio Boston. She is passionate about youth media, education, prison reform and all things audio. Bartle has been involved with Wesleyan's WESU 881. FM radio since his freshman year. He enjoys working with kids to help them produce audio pieces.